Causes of Facial Aging and How Botox Can Help
Facial aging is a process that develops over time as a combination of internal and external elements. The loss of collagen and elastin in the skin, stress, and genetics are the most common causes of facial aging. Botox is a less invasive, painless, and safe technique that can help lessen the effects of aging and smooth out wrinkles and lines. Botox can minimize the signs of facial aging and brighten the overall skin tone. Patients frequently experience little to no downtime after treatment and can resume their regular routines right away. Botox's effects typically last for several months, providing long-lasting benefits. If you want to get a youthful and refreshed appearance, Botox may be the right treatment for you, visit True Bliss Medical today. For more information, contact us or schedule an appointment online. We are conveniently located at 96 Pompton Ave. Suite 102, Verona, NJ 07044.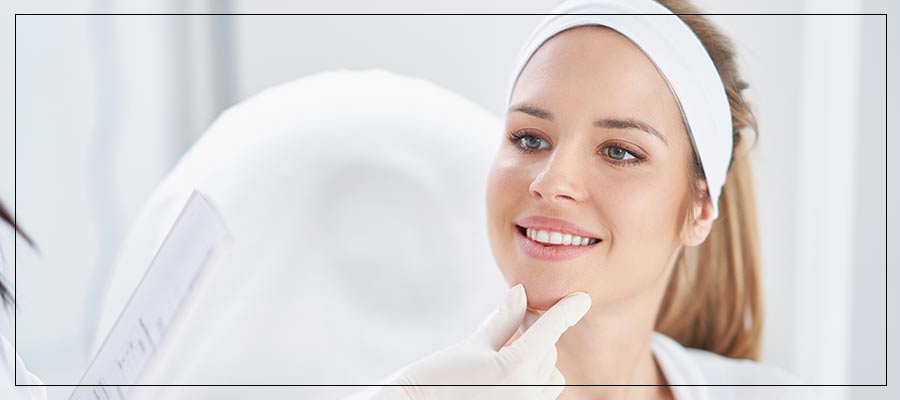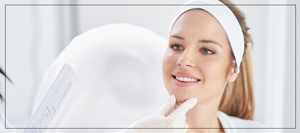 Table of Contents:
How does Botox help an aging face?
Does Botox help fix all facial wrinkles?
How can Botox improve your face?
What areas of the face can be treated with Botox?
Aging is a thing that many people try to prevent. They will exercise, diet, hydrate, and use sun protection. Botox might be something that you want to consider in this package of anti-aging tools. As the use of Botox has become more common, new approaches have shown to be very beneficial.
How does Botox help an aging face?

Botox helps to correct and prevent the visible signs of aging in the face by relaxing the muscles that are overactive. Overactive muscles create wrinkles and lines on the face. By deterring their ability to move, it decreases the ability for those lines and wrinkles to form. The intended purpose of Botox is to lessen the appearance of lines and wrinkles. It shouldn't make a dramatic change in appearance or give the look that a part of your face is frozen.
 
Wrinkles and lines in the face are a natural part of aging. Many people find them to be distressing, which leads to lower self-confidence. The right time to start using Botox will depend on your skin type, genetics, and priorities.
Does Botox help fix all facial wrinkles?

Botox is one of the most prevalent treatments for facial wrinkles. It can be used to avert the start of wrinkles, and it can be used if you already have wrinkles. It has the ability to smooth out wrinkles and lines on the face. It can help reduce crow's feet, laugh lines, and frown lines.
 
While Botox can treat wrinkles on the face, it is not suitable to be used on all types of wrinkles. The face has different kinds of wrinkles in different areas of the face that are caused by different factors. Wrinkles are often divided into two categories: dynamic and static wrinkles. Some wrinkles will require the use of neuromodulator injections, or possibly fillers.
 
Dynamic wrinkles are those caused by muscle movements. They are formed when you smile, frown, squint, laugh, and do other movements. The most common of these types of wrinkles are crow's feet, forehead lines, and frown lines. Botox is used primarily for treating these kinds of wrinkles.
 
Static wrinkles are caused by the loss of elastin and collagen in the skin. When you are young, the skin has lots of elastin and collagen. As we age and the skin gets damaged by things like sunburn or pollutants, it loses its elasticity. The body gradually loses its ability to regenerate like it does when we are young. The lack of elastin and collagen leads to the creation of static wrinkles. Botox can help reduce the appearance of these, but not as well as it does on dynamic wrinkles.
How can Botox improve your face?

Many people, women and men alike, are turning to Botox to help improve their appearance. This treatment makes it possible to keep a more youthful look. You can use Botox in specific areas where you wish to relax to fit your personal goals.
 
If you start using Botox in your 20s or even 30's you can seriously delay some of the wrinkles that form on your face. Using Botox preventatively can help you age more gracefully. When you are younger you need less of the injection to get the effect you are looking for. It will last longer when you are younger and thus requires fewer treatments.
What areas of the face can be treated with Botox?

Botox can be used anywhere on the face, but there are some areas that respond better to this treatment. Botox generally works best on the forehead and around the eyes. It also works well around the corners of the mouth.
 
Forehead muscles are used constantly. Thus, forehead wrinkles and frown lines start to form early. Botox can help the forehead muscles to relax and lessen the creation of these lines.
 
Smiling, laughing, and pursing your lips causes lines to form at the corner of the eyes and around the mouth. Botox works very well to lessen the appearance of these lines. In fact, it works exceptionally well in these areas.
 
Botox can work well in other areas of your face and neck. Contact True Bliss Medical to find out more about Botox and what it can do. It's never too early to start looking younger. We serve patients from Verona NJ, Livingston NJ, West Orange NJ, Montclair NJ, Clifton NJ, Cedar Grove NJ, and Wayne NJ.