Hair and Skin Restoration Treatment in Verona New Jersey
If you have thinning hair or aging skin, come to True Bliss Medical™ today. Our cosmetic specialists can help restore your youth and beauty. Contact us today or schedule an appointment online! Our med spa is located at 96 Pompton Ave. Suite 102, Verona, NJ 07044.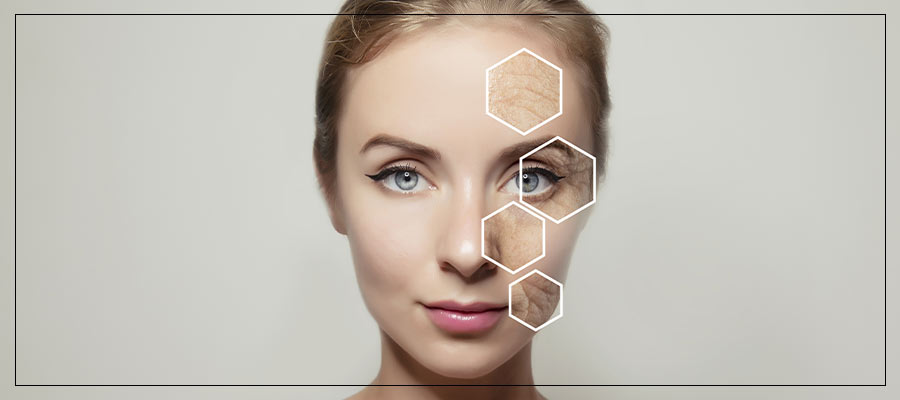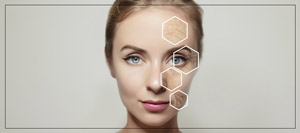 Table of Contents:
What is hair restoration?
What is skin restoration?
What are the benefits of hair and skin restoration?
Hair and skin are two of the most sought-after features of cosmetic procedures, and it is easy to see why. These features express profound beauty and youthfulness, and often show the first signs of aging, like thinning or graying hair and wrinkly or sagging skin. Fortunately, there is a long list of aesthetic treatments that can restore youthfulness and reduce the signs of aging.
What is hair restoration?


Hair restoration refers to any type of treatment, procedure, or product that improves the health and appearance of the hair. This includes procedures that add hair to thinning areas, as well as treatments that involve oral medications and topical solutions to promote hair growth. Depending on the cause of hair loss and the individual physiology of each patient, one type of treatment may work better for one patient than it does for another.
What is skin restoration?


Skin restoration refers to a number of different treatments that rejuvenate the skin, reduce the outward appearance of aging, and correct surface irregularities. As we age, the skin is subjected to many changes, and sometimes these changes are not always favorable. Fortunately, textural irregularities can be corrected with skin rejuvenation, including wrinkles, fine lines, acne scars, cellulite, freckles, and sunspots. Skin restoration treatments are intended to improve the appearance of the skin, such as skin care products and in-office procedures. The goal of all skin rejuvenation treatments, products, and procedures is to reveal younger, smoother, and healthier skin.

One of the most common examples of skin rejuvenation is skin resurfacing, which includes any treatment or procedure that physically removes the top layer of skin. The goal of resurfacing is to remove damaged and unhealthy cells on the skin's surface using different techniques such as lasers, microdermabrasion, and chemical peels. These treatments vary in invasiveness, and due to the new skin cells being revealed, some require significant downtime in order for the skin to heal properly.

What are the benefits of hair and skin restoration?


There are many benefits of both hair and skin restoration, from enhanced physical appearance to improved quality of life. The benefits of skin restoration include:

• Reduces the Appearance of Wrinkles and Fine Lines – One of the biggest complaints about aging skin is wrinkles and fine lines, which can be effectively minimized with skin restoration treatments.

• Breaks up Discoloration and Evens Skin Tone – Skin restoration treatments even the skin's complexion, providing a consistent tone and texture.

• Tightens Loose Skin – Another big concern with age is loose or sagging skin, which can be tightened to provide a more natural appearance.

• Improves Acne Scars – Acne scars can be significantly reduced and even completely removed with various skin restoration techniques.

The benefits of hair restoration include:

• Provides fullness and thickness – One of the main goals of hair restoration is to combat hair loss and thinning hair, and it does this by promoting denser hair growth.

• Restores hair to a natural-looking state – Hair restoration does just that: restores the hair for a more natural-looking appearance. With a full head of hair, you will look more like yourself than ever before.

• Individualized treatments – Each hair restoration treatment is custom-tailored to meet the individual needs of each patient.

If you or someone you love is noticing the signs of aging on their skin or scalp, come to True Bliss Medical™ today. Our kind and compassionate professionals are experienced in a number of skin and hair restoration treatments and can help you reach your aesthetic goals. Call us today to book an appointment. We look forward to serving you! We serve patients from Verona NJ, Livingston NJ, West Orange NJ, Montclair NJ, Clifton NJ, Cedar Grove NJ, and Wayne NJ.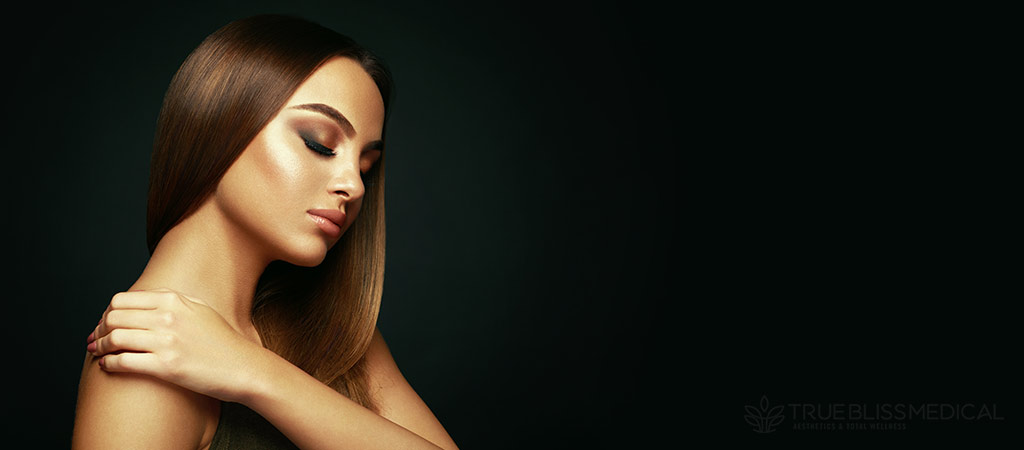 Additional Services You May Need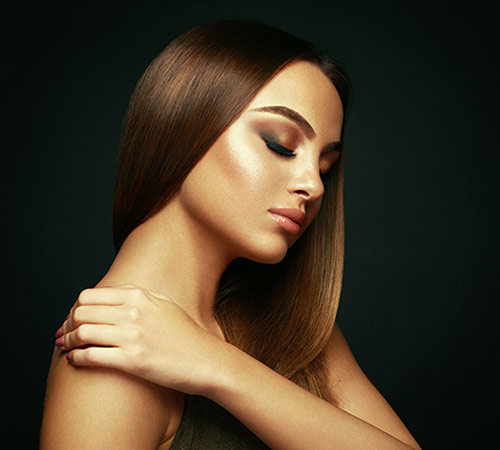 Additional Services You May Need