Chemical Peels Specialist in Verona, NJ
According to research, Chemical peels are the third most commonly performed noninvasive cosmetic procedure in the United States, with over 1,300,000 procedures performed in 2016 alone. Chemical peels can help even your skin tone, reduce acne blemishes, and diminish fine lines and wrinkles. Dr. Alexander Rios MD at True Bliss Medical about chemical peel treatment today! For more information, contact us today or book an

appointment online

. We are conveniently located at 

96 Pompton Ave Suite 102, Verona, NJ 07044

.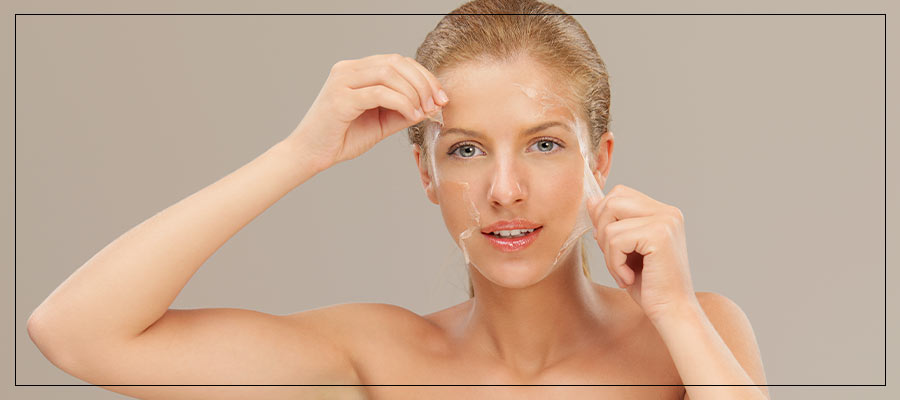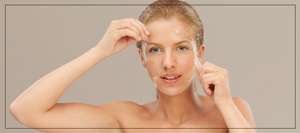 Table of Contents:
What are chemical peels good for?
What are the benefits of chemical peels?
What can I expect during and after the procedure?
How often should I get a chemical peel?
True Bliss Medical is proud to have numerous face-enhancing services including chemical peels. Sounds perfect, right? Chemical Peel has powerful nutrients and antioxidants that slow down the aging process, and much more. If you're curious about Chemical Peel, please read below for a deeper understanding of how the treatment works and what amazing benefits it has.
What are chemical peels good for?


Chemical peels are carefully curated to remove dull layers of the skin and reveal the healthier, more radiant skin found underneath. The treatment is excellent for reducing fine lines, diminishing wrinkles, treating acne, and fixing dull complexions. Your aesthetician can change the strength of chemicals in your peel to accommodate your skin's needs. Everyone is different and will need a different treatment plan tailored to the personal desires you have for your appearance.

There are four common types of chemical peels used in medical spas including AHA peels, TCA peels, Phenol peels and BHA peels. A chemical peel uses a combination of anti-aging and brightening antioxidants to give you glowing results. Research shows that these amino acids can help in building, repairing, and restoring skin tissue. Other ingredients in this peel include retinoic acid for its anti-aging properties, kojic acid for improved hyperpigmentation, and vitamin C for increased collagen production.
What are the benefits of chemical peels?


Well, there are actually numerous wonderful benefits that can positively change your face. Some of the most noticeable benefits of regular chemical peel treatments include:

• Smooth your skin
• Reduces fine lines
• Encourages collagen production
• Unclogs pores
• Clears acne
• Fixes hyperpigmentation
• Activated new cell growth
• Improves the tone and texture of your face
• Makes your skin look dewy and young -Improves scarring from acne
What can I expect during and after the procedure?


You don't have to do anything to prepare for a chemical peel except stay away from the sun for a few days beforehand. Even if you come in with a full face of makeup from work or everyday life, we are more than willing to cleanse your face before the treatment starts. You will be cleansed and exfoliated before the peel with gentle, clinical-grade cleansers.

Once all the oils, grease, and debris are removed from the surface of your skin, Chemical Peel will be placed on your face. The chemicals may make your face hot; this is no cause for concern. Other things you may feel on your face include a slight tingling sensation.

After your chemical peel, stay away from the sun for a few days. Your skin might be extra sensitive to sun, cleansers, exfoliants, harsh toners, and heavy makeup. This sensitivity should only last a week at most. Stay hydrated while you recover from your chemical peel and ask our specialist about the hydrating skincare products at True Bliss Medical.
How often should I get a chemical peel?


You can safely get a chemical peel as frequently as once every 2 weeks although we generally recommend once-a-month treatments. Talk to your aesthetician about how many chemical peels you should get to achieve the results you're hoping for. These treatments can also be spaced out between hydrafacial and microdermabrasion treatments to enhance your results.

If Chemical Peel sounds perfect for you, please contact True Bliss Medical! We would love to help you schedule a consultation and chemical peel treatment. Our chemical peel treatment can reveal your healthiest, most radiant skin. If you have any questions or general inquiries about our medical spa or chemical peel treatments, contact our friendly reception and we can give you the answers you need! For more information, call us today or book an appointment online. We serve clients from Verona NJ, Livingston NJ, West Orange NJ, Montclair NJ, Clifton NJ, Cedar Grove NJ, and Wayne NJ.