Lip Filler Specialist in Verona NJ
Due to the outcomes they provide, lip fillers have been gaining popularity over the past few years. Whether it be to give a fuller lip or lessen the signs of aging, people seek lip filler injections for a variety of reasons. With little or no downtime, lip fillers are a quick and simple approach to instantly improve the lips' appearance. Talk to Dr. Alexander Rios today at True Bliss Medical about the benefits of Lip Filler. Contact us now or visit us online to book an appointment. Our med spa is located at 96 Pompton Ave. Suite 102, Verona NJ 07044.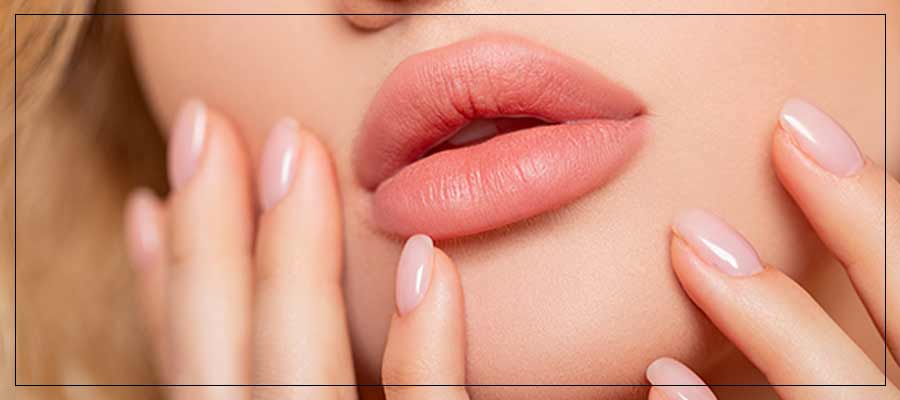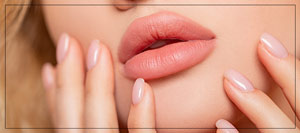 Table of Contents:
What are lip fillers?
Why is lip fillers used?
What are the advantages of lip fillers?
What is the recovery time?
What are lip fillers?


Lip fillers are a form of injectable cosmetic treatment used to provide people with fuller, plumper lips. There are different reasons people may look to lip filler injections as a treatment option, with the results being immediate and considered to be relatively safe. When it comes to lip fillers, there are several different types on the market, with different formulations that provide various results. As the substance is injected into the body or lip, fillers are made using substances that are natural or made from biocompatible compounds that will naturally break down and absorb into the body, such as hyaluronic acid.

Lip fillers are a cosmetic procedure that is considered to be minimally invasive, as the needle for the injection pierces the skin's surface. Once injected, lip fillers add volume to the lips, which can help give them definition and minimize the appearance of fine lines around the mouth. Lip fillers can be used to balance out lips that are uneven, giving fullness to an entire lip or to only one side of the lips that is asymmetrical.
Why are lip fillers used?


Lip fillers have been growing in popularity over the past several years due to the results that they provide. People have different reasons for seeking out lip filler injections, whether it be to provide a fuller lip or reduce the signs of aging. Lip fillers are a quick and easy way to provide an instant improvement to the appearance of the lips, with little to no downtime. With a lip filler, clients are able to achieve instantly plumper, fuller lips through an injection administered in a professional environment. The lip filler can be injected anywhere into the lips wherever they need a bit of added volume, meaning they can be used to balance lips that are uneven.

The top lip is typically slightly smaller than the bottom lip, with it being more pronounced in some people. Lip fillers can be injected into the top lip to plump it up for more balanced lips. They can also be injected into one side only if the lips aren't balanced from side to side. When lip fillers are injected, and the lips are given additional volume, any wrinkles or fine lines around the mouth are smoothed out and the appearance is minimized as a result of the fuller lips.
What are the advantages of lip fillers?


There are many advantages to using lip fillers over traditional lip augmentation. Unlike lip augmentation, lip fillers are not a surgical procedure and are only minimally invasive due to the insertion of the needle into the skin. For this reason, there is no scarring and no downtime. The procedure is performed quickly in a doctor's office and patients can resume their normal activities following the injection. Lip fillers are more cost-effective than a surgical procedure, while still providing immediate and long-lasting results.

Different lip fillers will vary in the length of time patients can experience results for, but most lip fillers will last around a year. The injection process is also considered to be safe for most people, as the formula used for the injection is composed of either natural or biocompatible compounds that don't cause side effects when injected into the lips. The filler will naturally break down over time and patients can have additional fillers injected as needed once the results have started to fade. To find out if lip fillers are right for you, reach out to the team at True Bliss Medical and book your consultation appointment today.
What is the recovery time?


One of the main benefits of lip fillers is that there is little to no recovery time. The procedure involves the lip filler being injected into the treated area using a fine needle after numbing the area. Lip fillers are injected in a doctor's office, with the procedure taking less than half an hour typically.

Clients are able to go about their normal daily routine following a lip filler injection. They may experience swelling and bruising at the injection site, as well as bleeding, but these side effects are minor and clear up on their own quickly. Dr. Alexander Rios will be able to walk you through the procedure during your consultation and let you know if there are any restrictions following your injection. For the most part though, patients are able to resume their normal activities. To learn more, or book your consultation appointment, reach out to True Bliss Medical today. We serve patients from Verona NJ, Livingston NJ, West Orange NJ, Montclair NJ, Clifton NJ, Cedar Grove NJ, and Wayne NJ.