Non-Surgical Rhinoplasty Procedure in Verona, NJ
If you are looking to get your nose done without having to go to any surgical procedure and take a lot of downtime after your appointment, then non-surgical rhinoplasty is the procedure for you! Contact True Bliss Medical today to learn more about our non-surgical rhinoplasty procedure. Contact us today or schedule an appointment online! We are conveniently located at 96 Pompton Ave Suite 102, Verona, NJ 07044.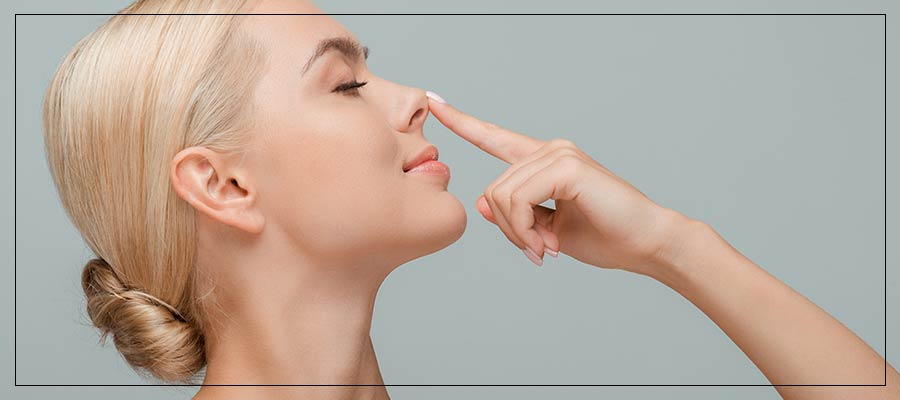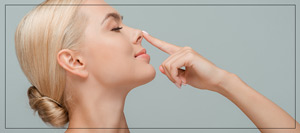 Table of Contents:
What is non-surgical rhinoplasty?
Who is a good candidate for a non-surgical nose job?
What are the benefits of non-surgical rhinoplasty?
Do you offer non-surgical rhinoplasty at True Bliss Medical?
What is non-surgical rhinoplasty?


This procedure consists of strategically injecting dermal fillers in select areas of the nose to help enhance the appearance.

This procedure can help correct irregularities such as bumps or indentations in the nasal bridge. It can also help lift or reshape the tip of the nose. This procedure is done with dermal fillers composed of hyaluronic acid. PDO threads can also be used in addition to dermal filler to help improve outcomes and provide added support.

The procedure takes 20 to 30 minutes. Results approximately one year. After that, a touch-up can be scheduled. During the consultation, Dr. Rios will evaluate and determine if this procedure can help and discuss the recommended technique that can help you achieve your desired outcome. Schedule your consultation today.
Who is a good candidate for a non-surgical nose job?


During your initial consultation, our doctor will go through an evaluation of your nose and entire facial structure. The doctor will determine if you are a good candidate for non-surgical rhinoplasty and make a recommendation based on the evaluation they noted and tailored to the specific goals that you had in mind.

Good candidates for a non-surgical nose job include men and women who have:

• An asymmetrical nose
• Droopy tip of the nose
• Bump in the nose
• Bridge that is too narrow
• Nose profile that is not straight
What are the benefits of non-surgical rhinoplasty?


Making the hard decision to get a nose job is never easy, the results can offer life-changing experiences and be truly satisfying to anyone who decides to go through with it. Due to the drawbacks of surgery and going under the knife, many patients avoid getting a traditional rhinoplasty, that was until non-surgical rhinoplasty was created.

Using dermal fillers instead, our non-surgical rhinoplasty can accomplish much of the same goals you were trying to achieve from a traditional rhinoplasty procedure, but with less commitment, downtime, and side effects.

A few of the great benefits that our non-surgical rhinoplasty offers include:

• No downtime after the appointment
Following your appointment with us, you will be able to freely resume your regular activities. Our appointments last on average about 30 minutes, allowing you to get back to your life with minimal disruption.

• No incisions and no scarring
Our non-surgical rhinoplasty offers no incisions at all, meaning absolutely no scarring. The dermal filler is injected using a very fine needle that leaves no trace behind. You may notice mild red dots where the injection took place, but they end up healing quickly, ultimately within a day or two.

• Less side effects for an easier recovery period
The recovery period from our non-surgical rhinoplasty offers a comfortable, quick and hassle-free appointment. A few side effects that some patients may notice include mild swelling and redness; however, these side effects typically subside within a matter of days after your appointment.

• Offering subtle and natural-looking results
Our non-surgical rhinoplasty procedure is customized to your unique preferences, desired results and facial structure. The amount of filler used to create your new nose and the location of the injection sites will be carefully chosen to help complement your nasal shape while adding subtle enhancements.
Adding small amounts of carefully injected filler creates a more balanced look that makes your nose appear straighter and more symmetrical than before.

• Results can be reversible unlike surgical rhinoplasty
If you decide you do not like the look of your non-surgical rhinoplasty, you have the option to have your results reversed which is something you cannot do with traditional rhinoplasty procedures.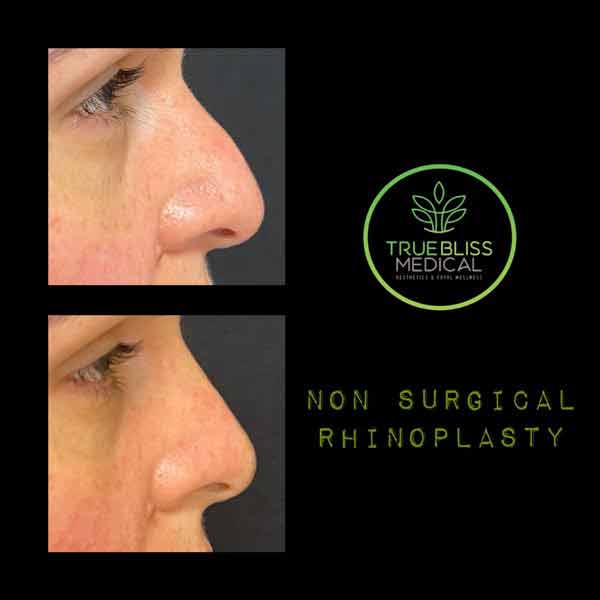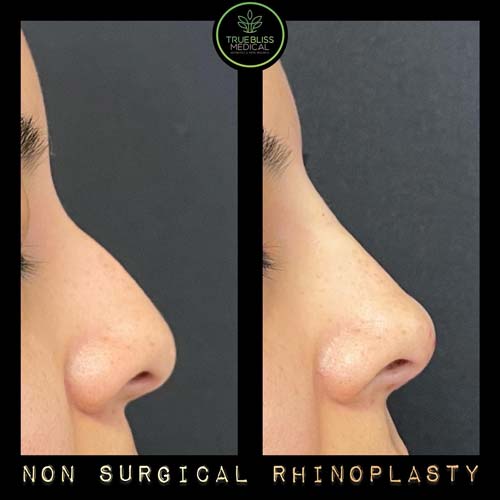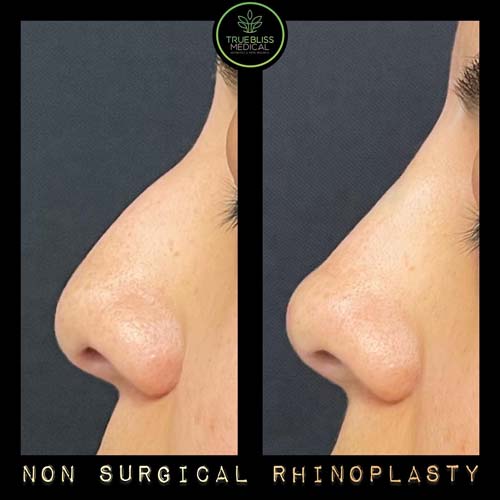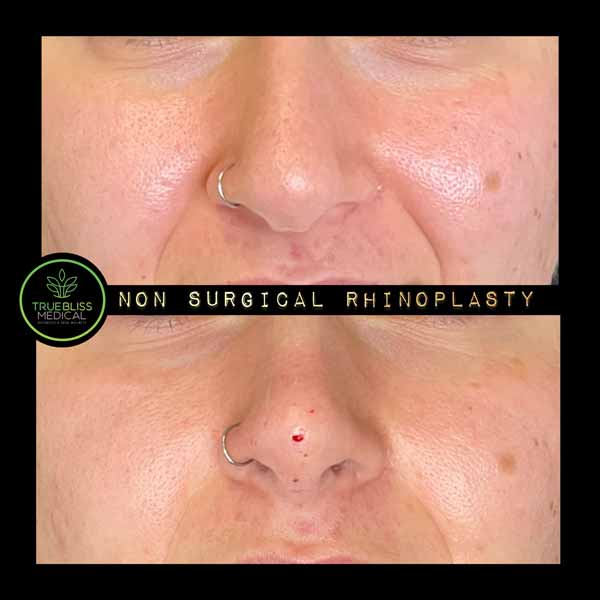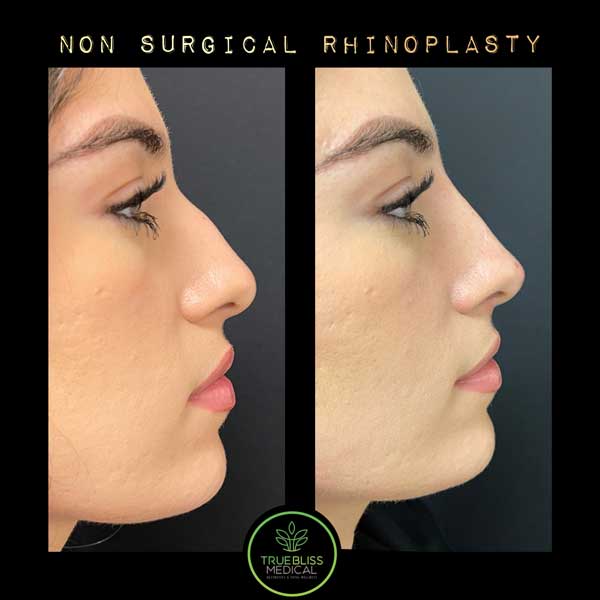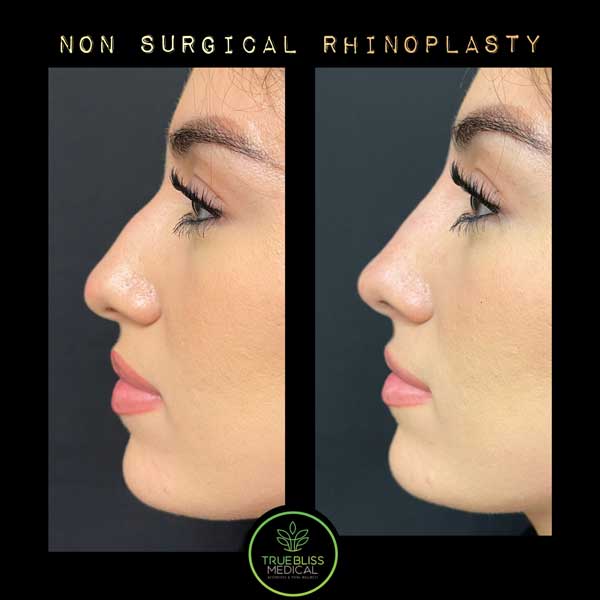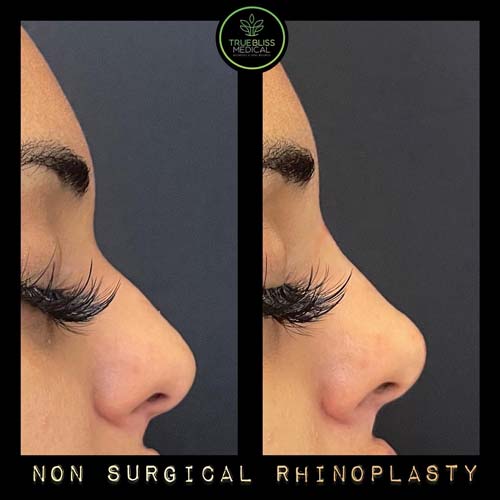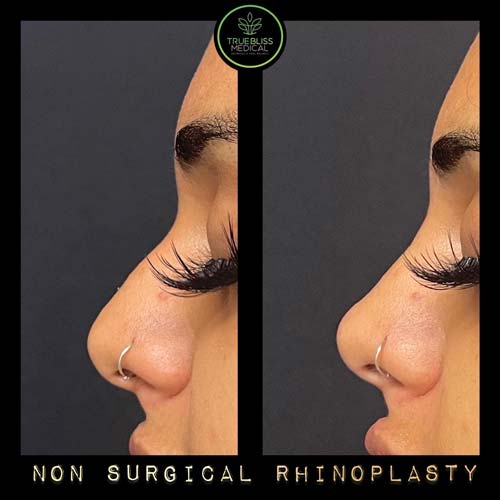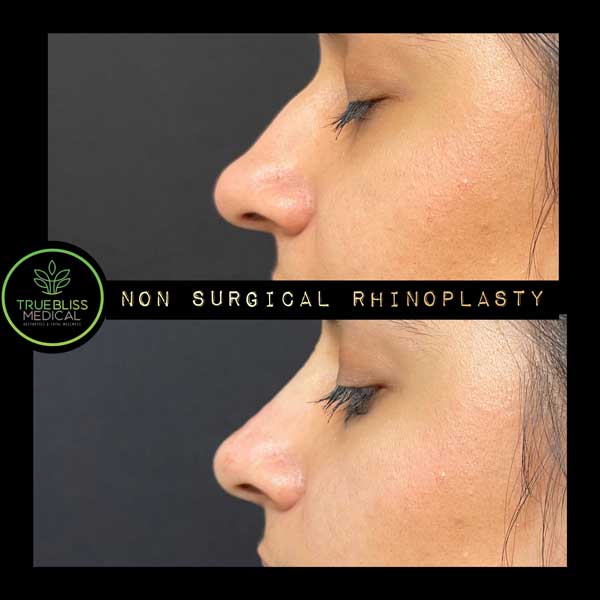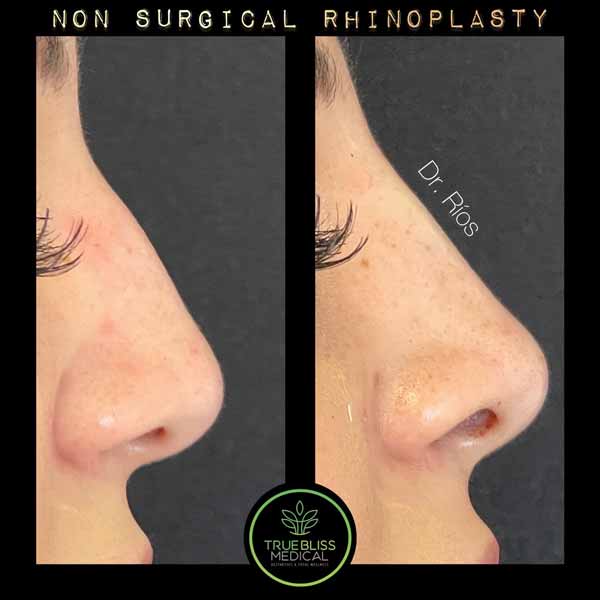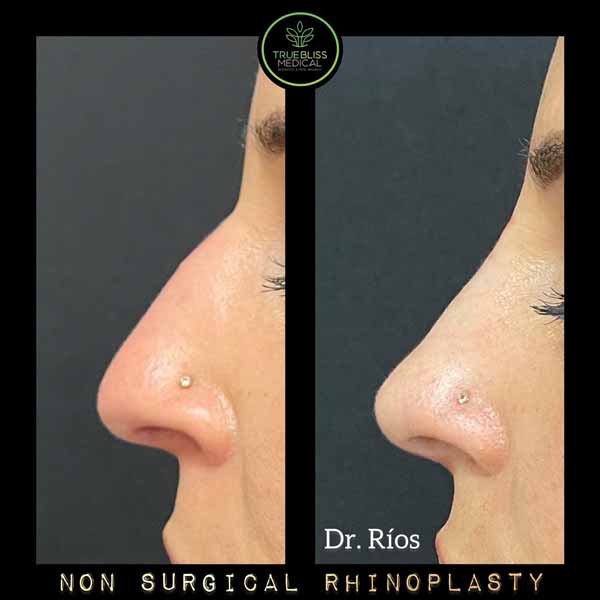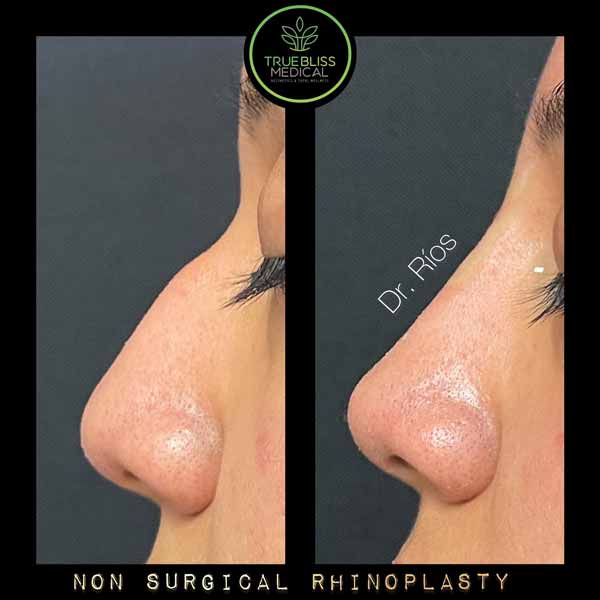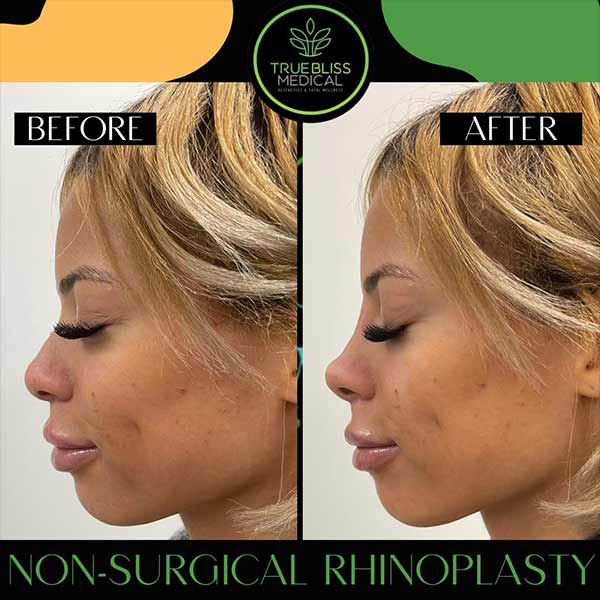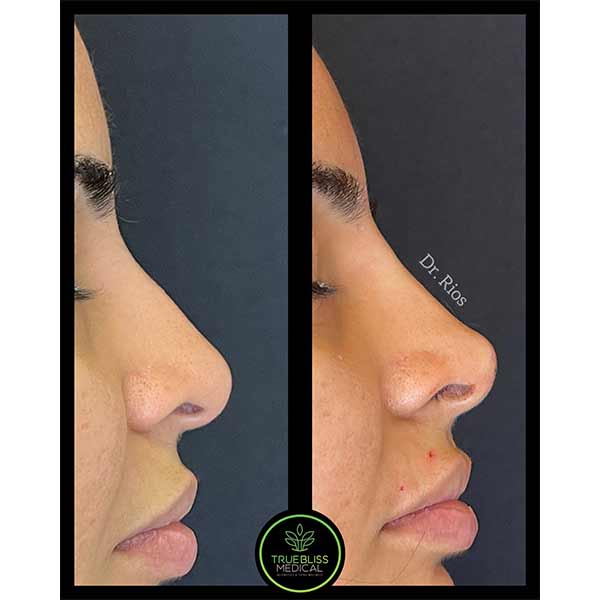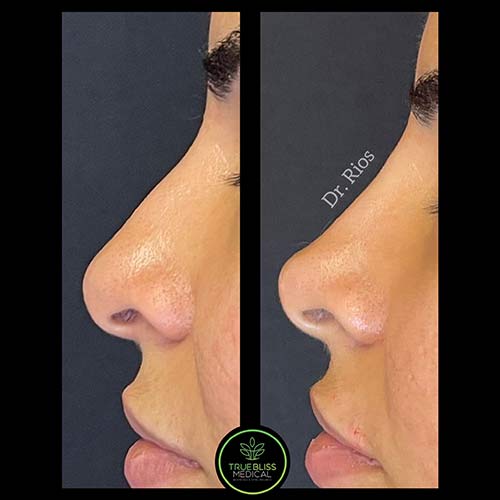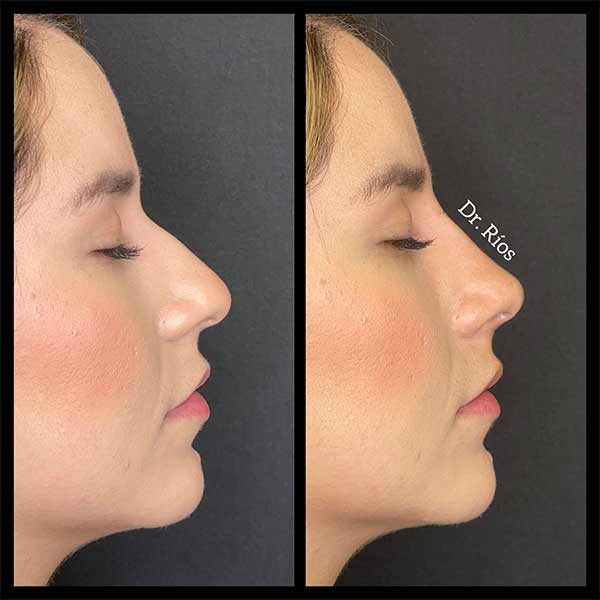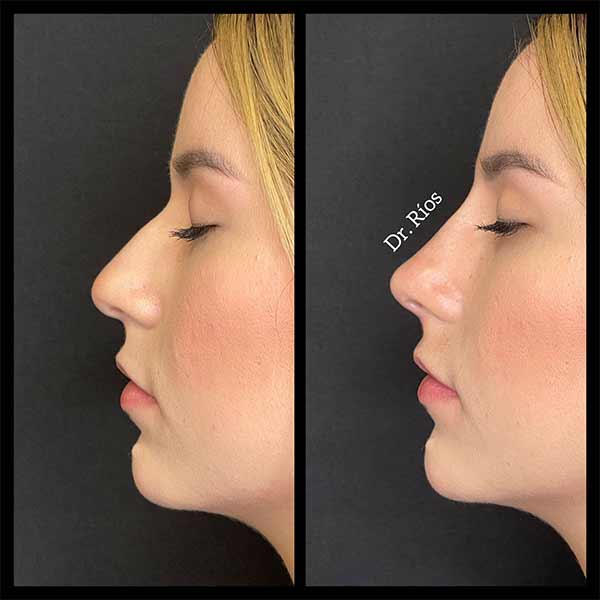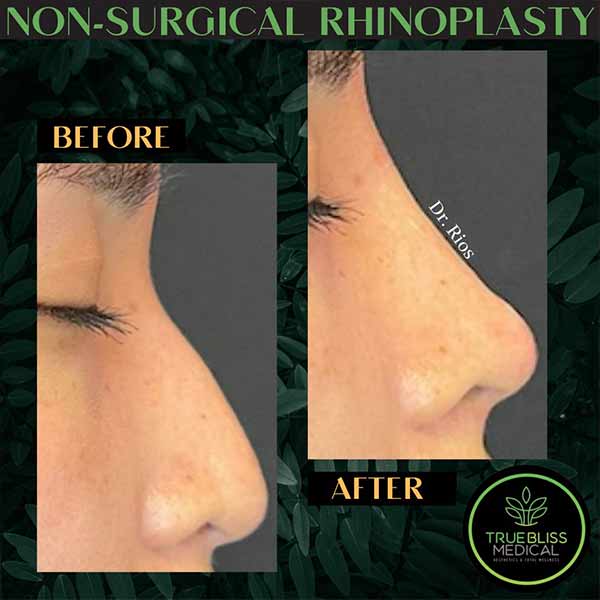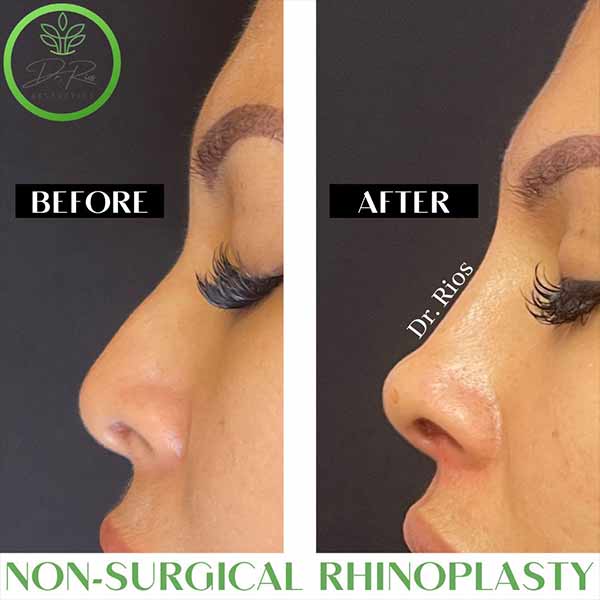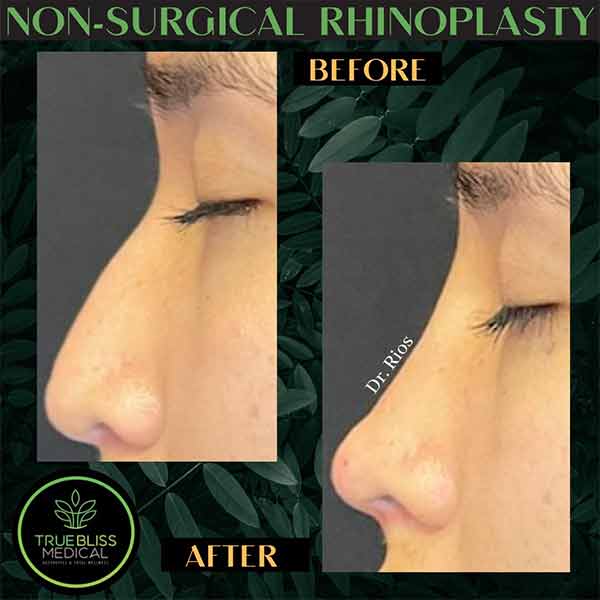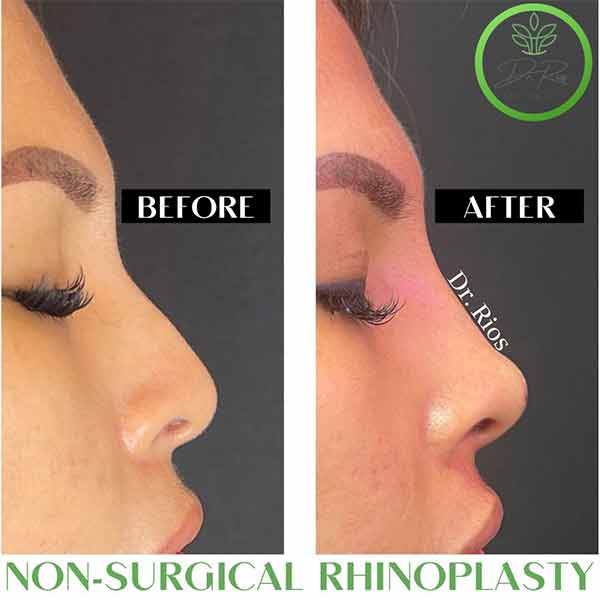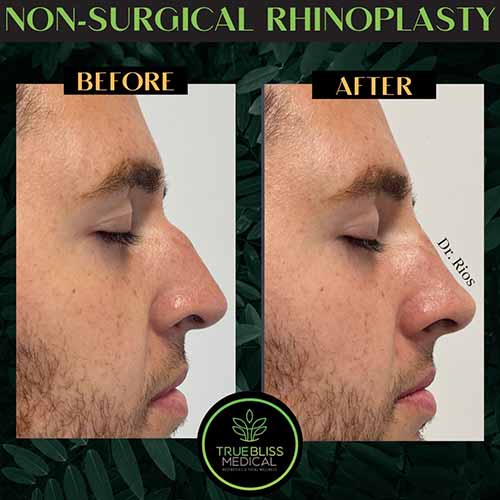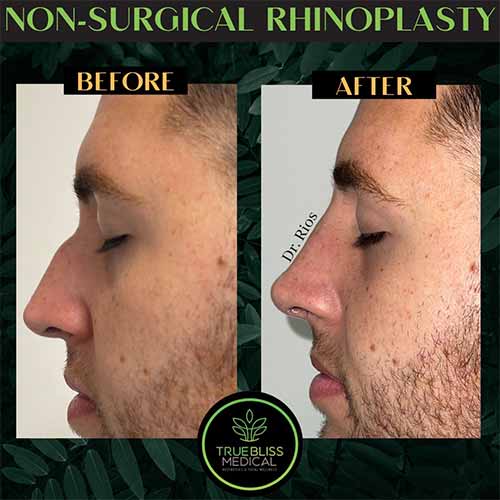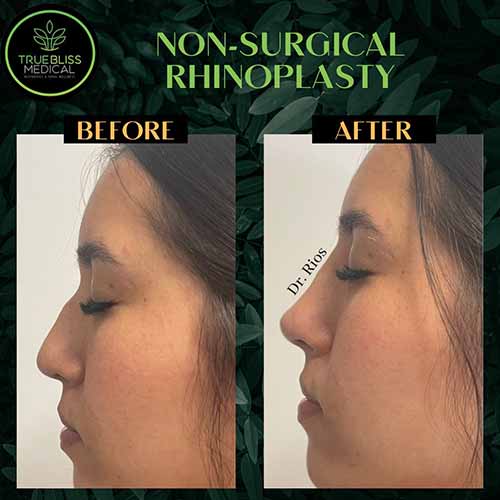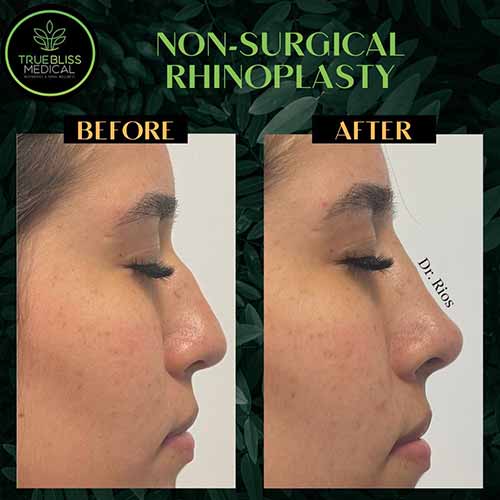 Bottom all hide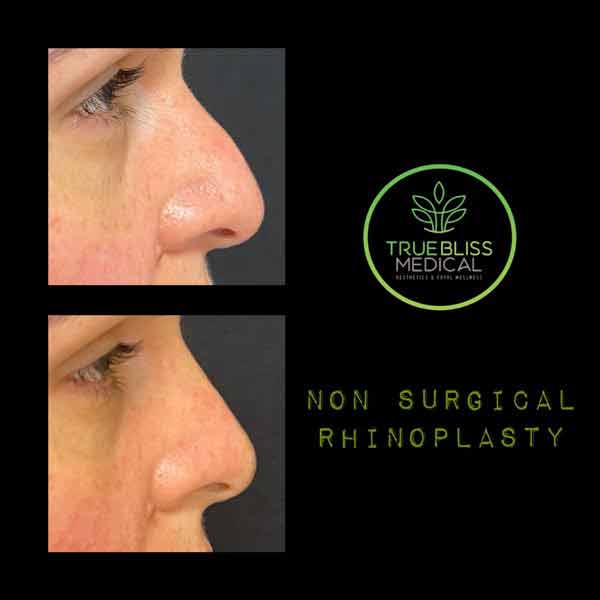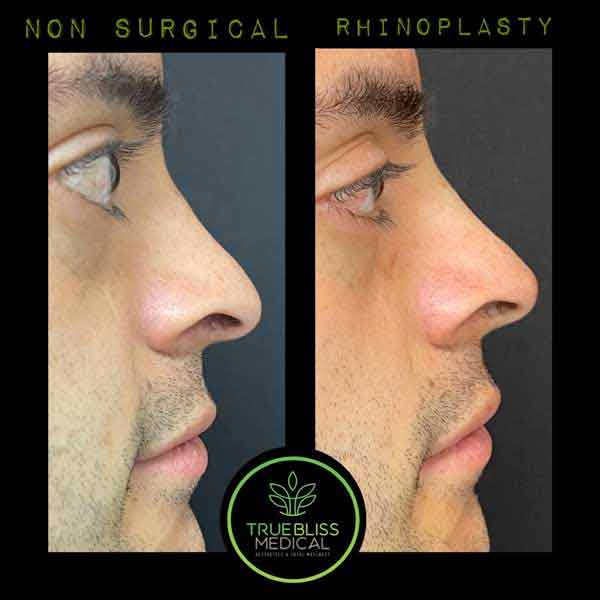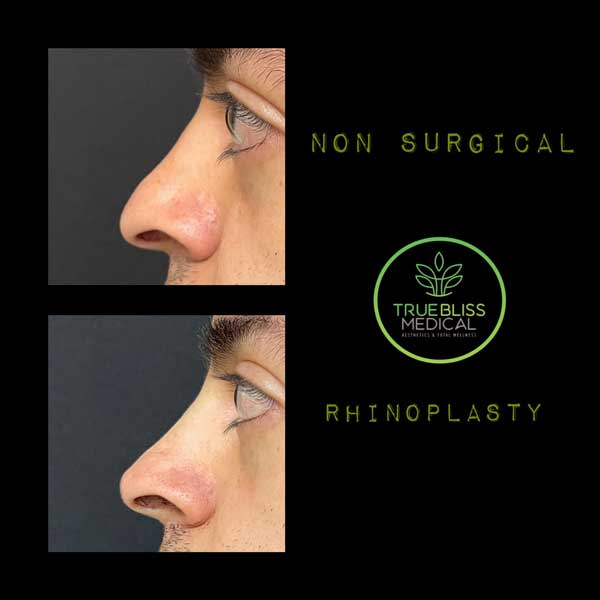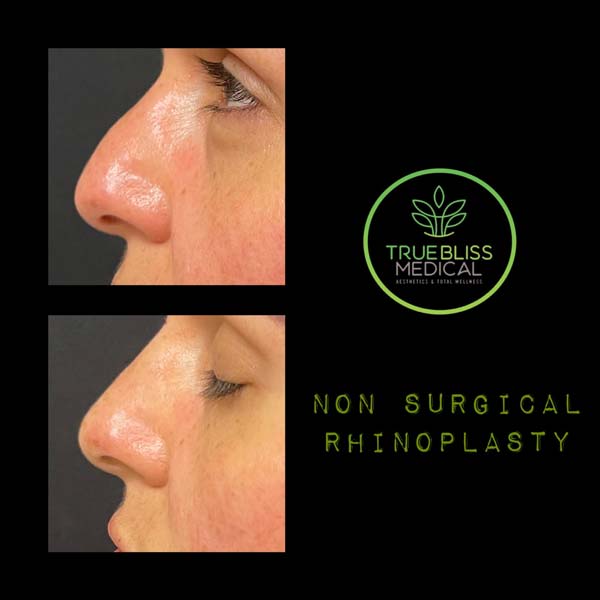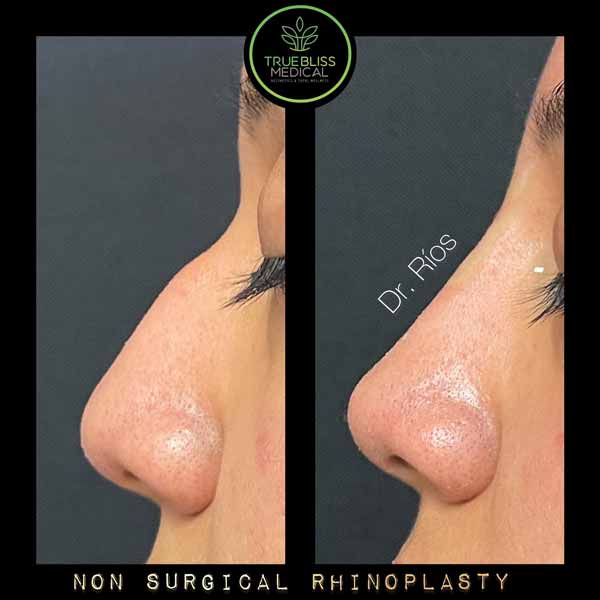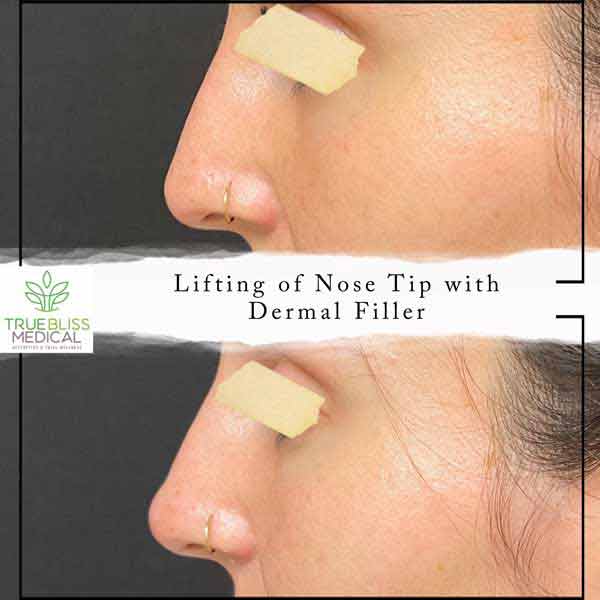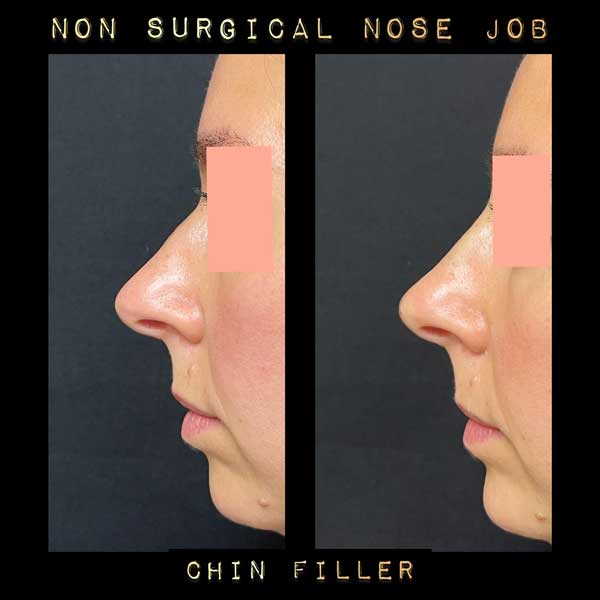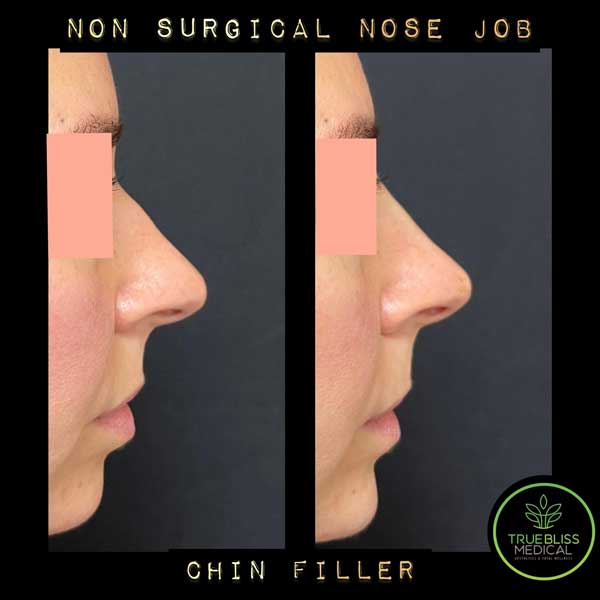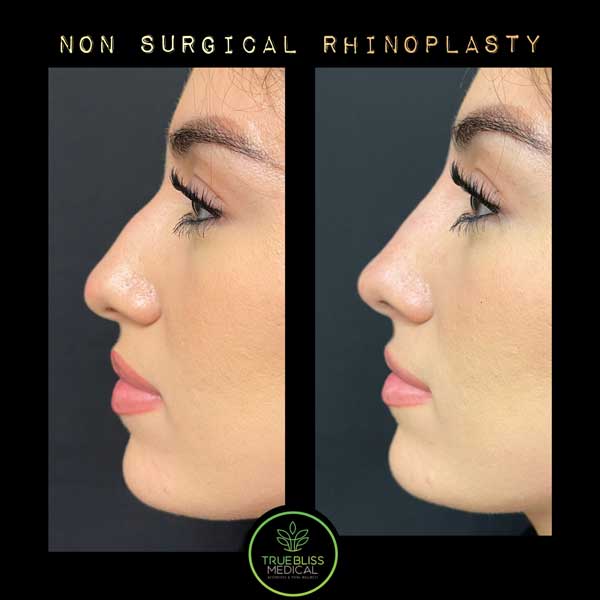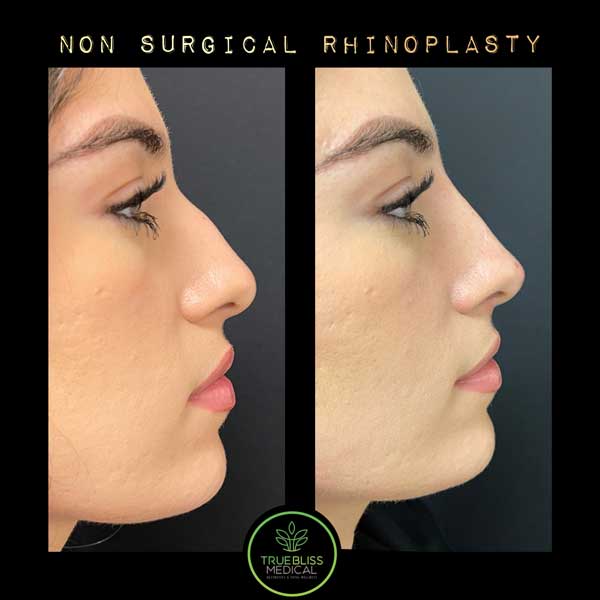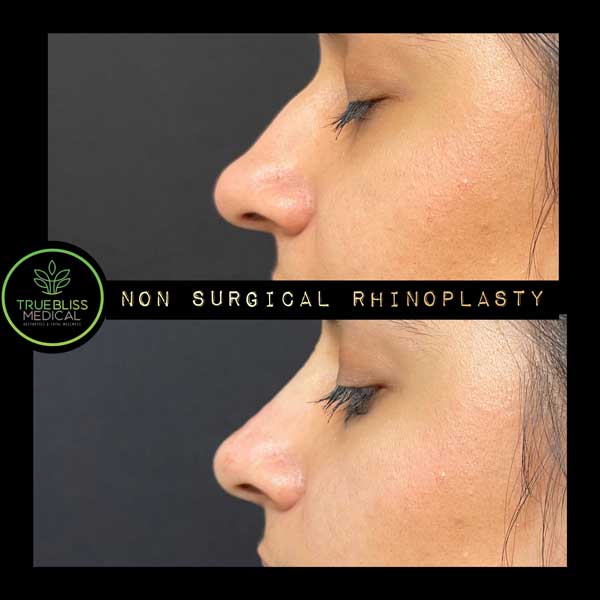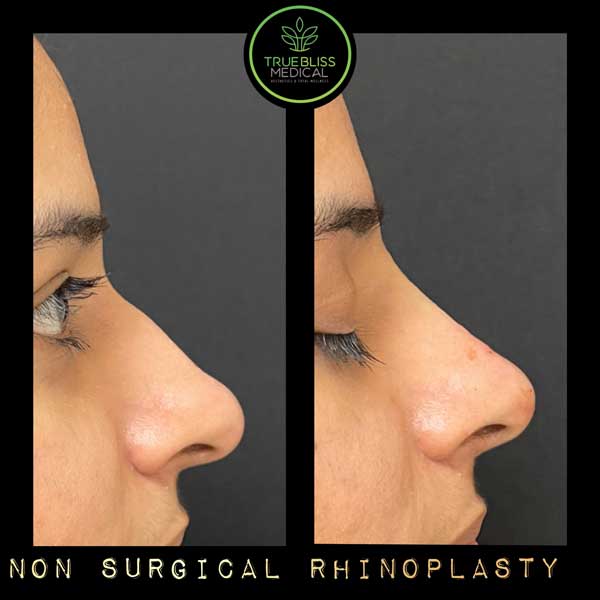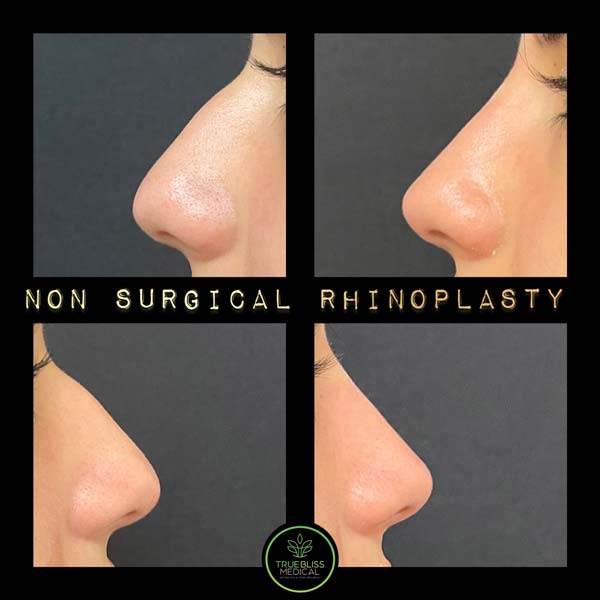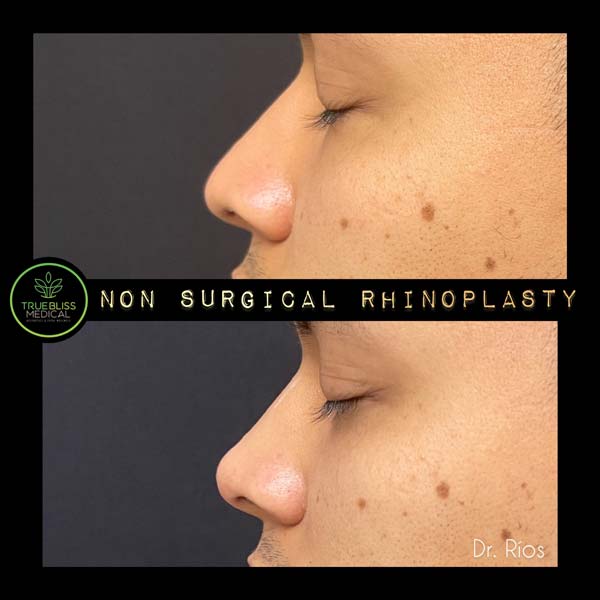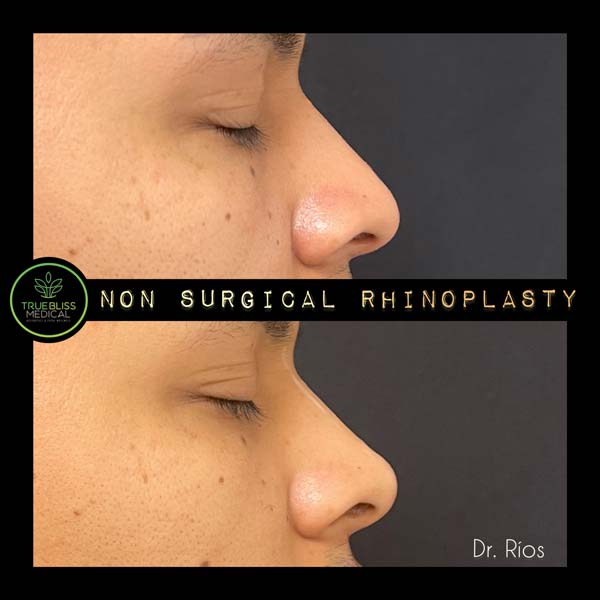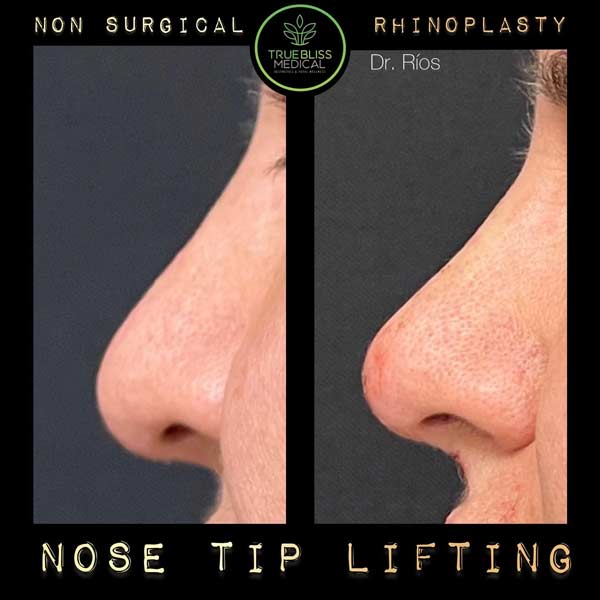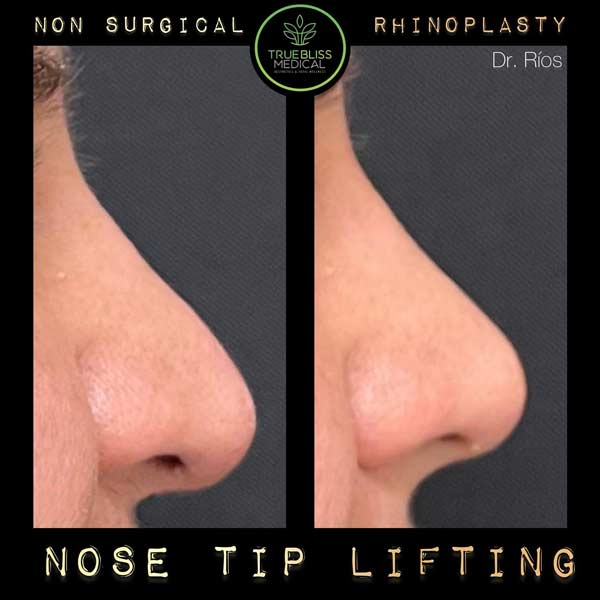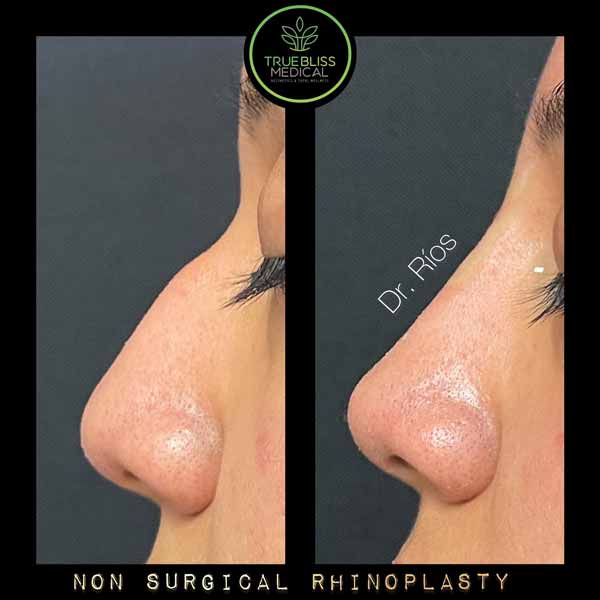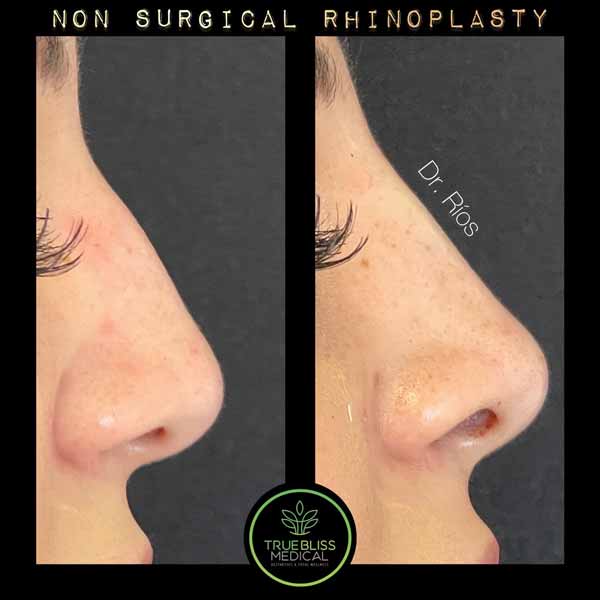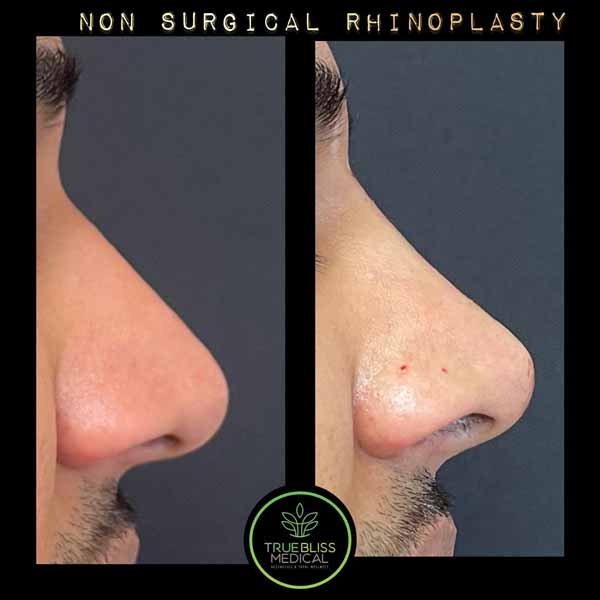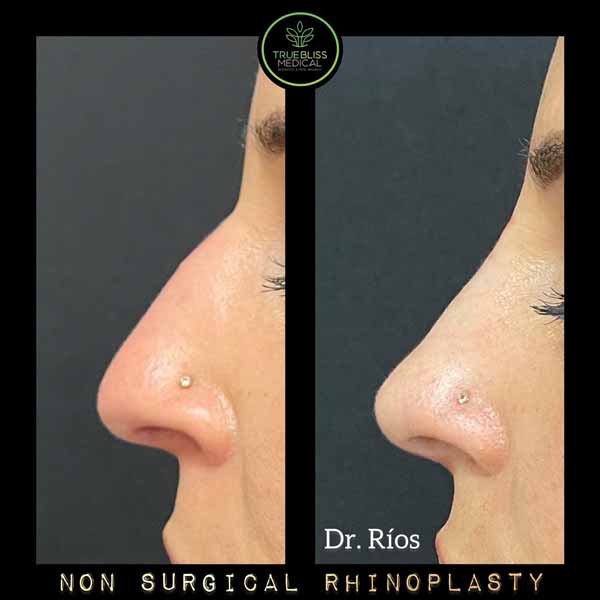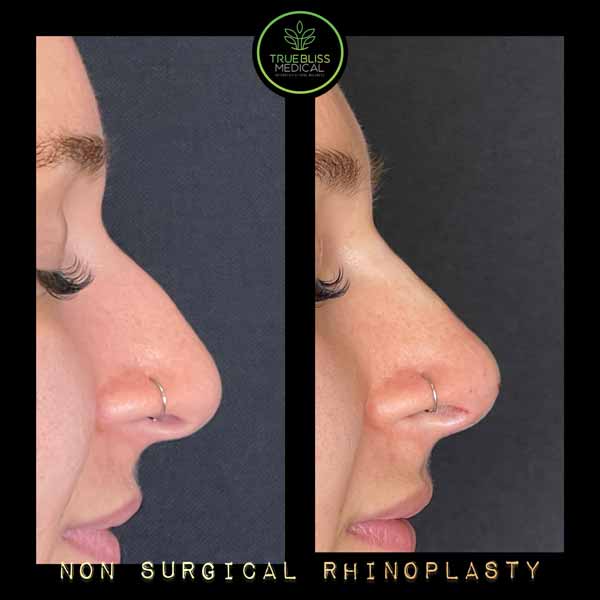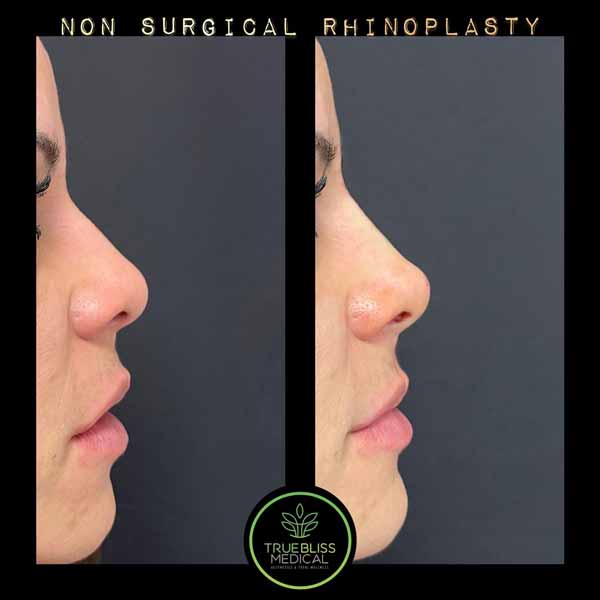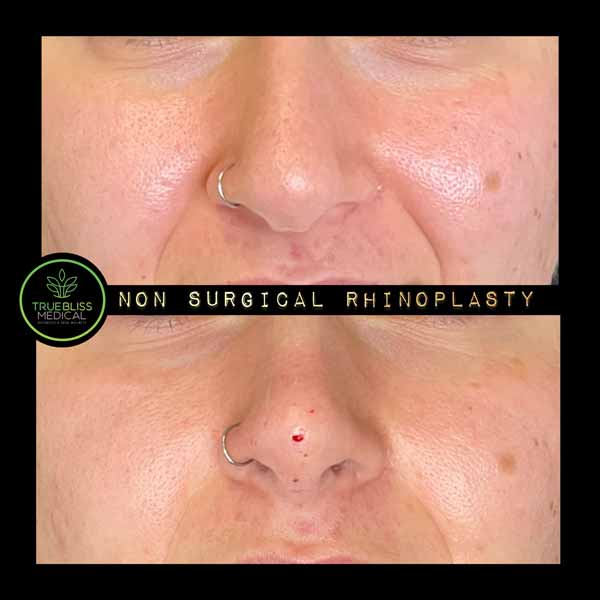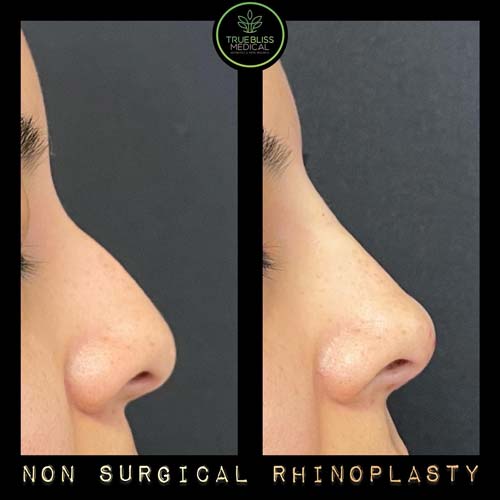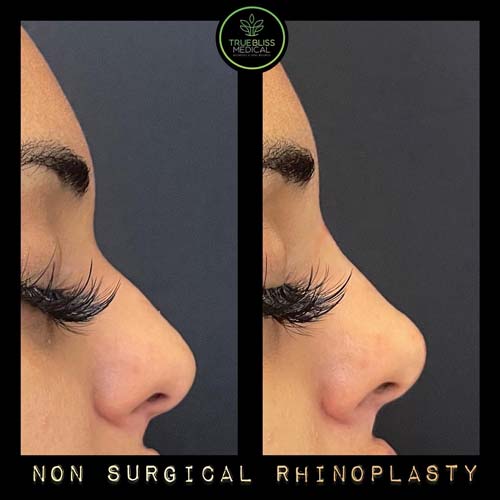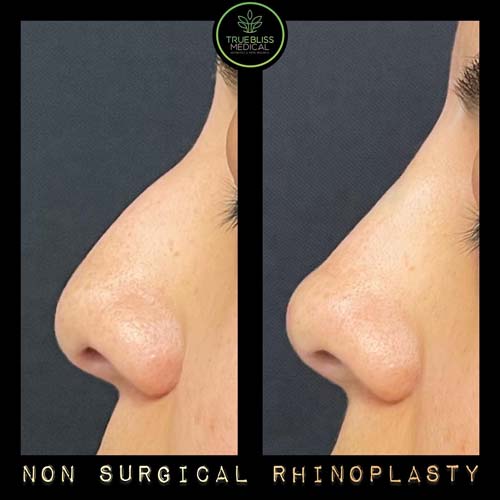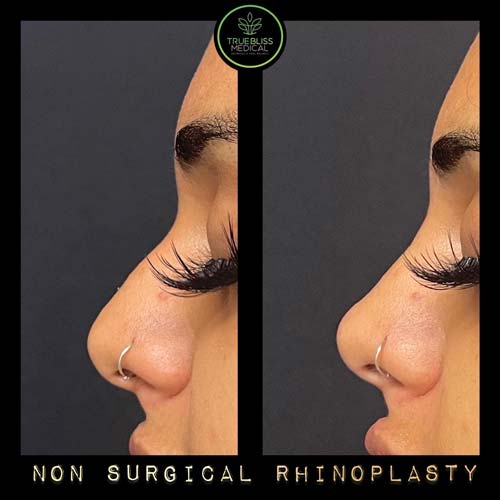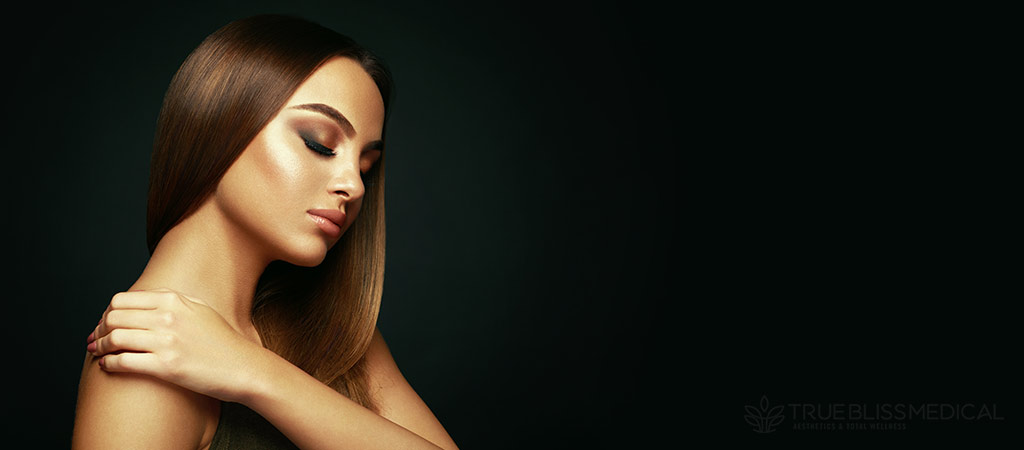 Additional Services You May Need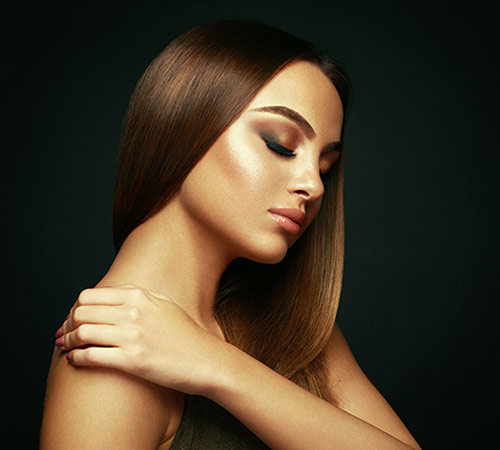 Additional Services You May Need