About True Bliss Medical™ in Verona, NJ
At True Bliss Medical™, we help you achieve your aesthetic goals. We specialize in a wide variety of med spa services that include injectables, botox, chemical peels, microneedling, microdermabrasion, and many more. Please contact us today or request an appointment online. Our med spa is located at 96 Pompton Ave. Suite 102, Verona, NJ 07044.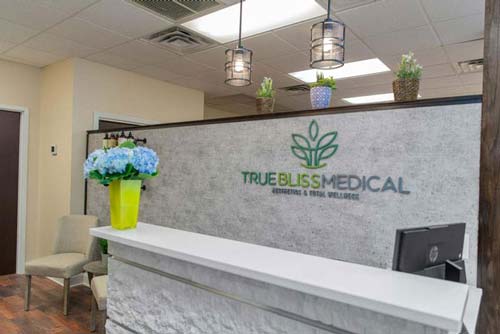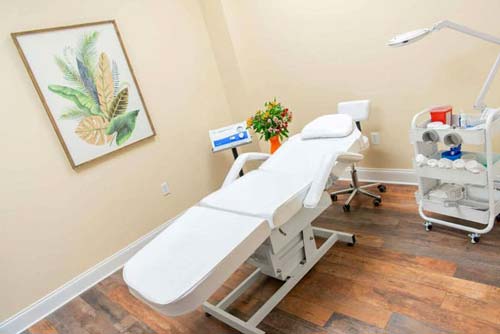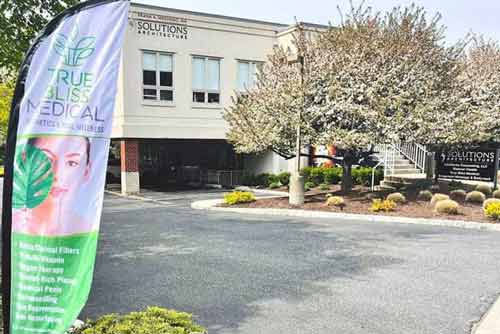 You deserve a blissful health
Our facility provides elegant, luxurious, and professional facilities where our team will provide personalized aesthetic care to reach the most blissful version of yourself. True Bliss Medical™ is located in Verona, New Jersey. Established in May 2019 and provides medically supervised anti-aging treatments in an elegant, luxurious and professional atmosphere. Our location is physician-directed and assisted by a dynamic multidisciplinary team of aesthetic medical experts. We specialize in corrective skin procedures and wellness solutions to achieve noticeable and lasting results.
Mission
Our mission at True Bliss Medical™ is to help each client reach self-blissfulness. We are committed to providing professional high-end state-of-the-art personalized aesthetic services to identify, rejuvenate, and transform each of our client's wellness and beauty goals. Our work ethic is reflected by our client's experience and satisfaction.