Do Dermal Fillers Make You Look Younger?
At True Bliss Medical, we provide a variety of dermal fillers that can be used on different areas of your face to give certain areas like your cheeks more volume. For more information, contact us or book an appointment online. Our med spa is located at 96 Pompton Ave. Suite 102, Verona, NJ 07044.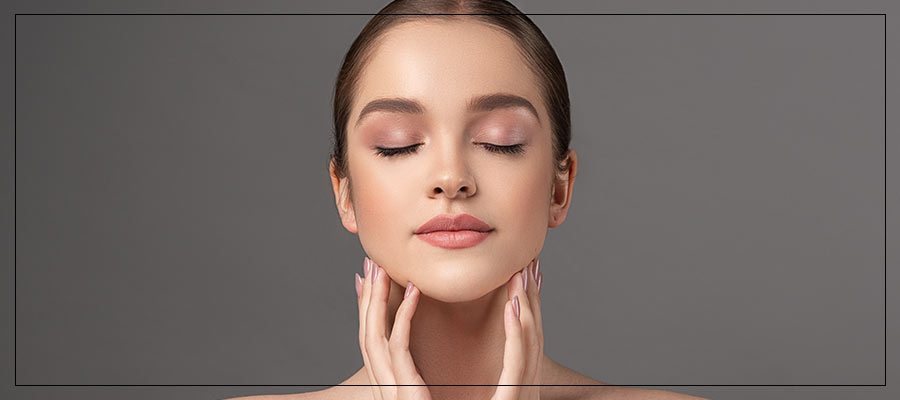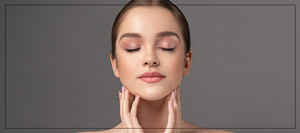 Table of Contents:
Do dermal fillers make you look younger?
What should I avoid before getting dermal fillers?
What areas can be treated with dermal fillers?
How do I get the best results from dermal fillers?
Dermal fillers are the second-most popular cosmetic treatment in the United States, with over two million procedures performed every year. The most common composition of dermal fillers is hyaluronic acid, which is a naturally occurring substance that is essential for the lubrication of the joints; when administered subcutaneously (under the skin), it increases the production of collagen (neocollagenesis) and adds volume to the area. Dermal fillers are most commonly used to treat the signs of aging, such as wrinkles, nasolabial folds, and sagging skin.
Do dermal fillers make you look younger?


Dermal fillers are one of the most popular cosmetic procedures for a reason: they provide results. While the results achieved vary from person to person, dermal fillers can produce a youthful and rejuvenated appearance, eliminating wrinkles, fine lines, and other forms of aging. In most cases, people who receive dermal fillers achieve a younger appearance.
What should I avoid before getting dermal fillers?


There are certain precautions people should take before receiving dermal fillers that can help reduce any side effects like bruising and swelling at the injection site. These include:

One Week Prior to Lip Injections

Avoid blood-thinning medications, such as:

• Aspirin
• Motrin
• Ibuprofen
• Aleve
• Avoid supplements, including:
• St. John's Wort
• Ginkgo biloba
• Primrose oil
• Garlic
• Ginseng
• Vitamin E
• 2 Days Prior to Injections
• Avoid topical products, such as:
• Tretinoin (Retin-A)
• Retinol
• Retinoids
• Glycolic Acid
• Any "anti-aging" products

Avoid hair removal in the area, including:

• Waxing
• Bleaching
• Tweezing
• Hair removal cream
• 24 Hours Prior to Injections
• Do not drink alcoholic beverages
What areas can be treated with dermal fillers?


Dermal fillers are incredibly versatile and can treat a wide range of different areas; the most common areas include:

• Anti-Aging, Wrinkles, & Lines
• Forehead wrinkles
• Crow's feet wrinkles, and other eye wrinkles
• Frown lines between eyes
• Nose wrinkles (aka, bunny lines)
 
Adding Volume & Looking Younger:

• Lips
• Cheeks
• Brows
• Eyelids
• Jawline
• Chin
• Softer, Fuller Skin
• Cheeks
• Lips
• Chin
• Jaw
• Hands
How do I get the best results from dermal fillers?


In order to achieve the best results from dermal fillers, it is important to take the proper precautionary measures; lifestyle plays a big role in the longevity of effects, so certain steps must be taken in order to gain the most benefit. These include:

Maintaining the Results of Dermal Fillers — After the initial healing period, clients should maintain proper after-care to achieve the greatest results and even enhance the benefits of dermal fillers.

Avoid Sun Exposure — As they cause collagen to break down, leading to lines, wrinkles, and discoloration, UV rays are the most common cause of skin damage. They can cause dermal fillers to break down more quickly, undoing all the benefits of dermal fillers treatments.

Use the Right Skincare Products — Committing to an effective daily skincare regimen can help to ensure that the best results are achieved from dermal fillers; many med spas offer top-quality skincare products to enhance the benefit of fillers.

Wear Sunglasses and Hats — While UV rays from the sun can contribute to aging skin, squinting from the sun and bright light can also cause wrinkles and fine lines to form on the face, particularly around the eyebrows and the soft skin of the eyes. This is especially important for people who received fillers in this area, as any squinting and straining around the eyes can contribute to excess wrinkle development.

Reduce Stress — We are all familiar with the multitude of ways that stress can negatively impact the body; stressful situations cause the body to release cortisol, a hormone that controls the "fight or flight" response. When under continued stress, the body is constantly releasing cortisol, which can speed up the aging process and affect how the body metabolizes dermal fillers. By reducing stress, the body will not break down the treatments as quickly, helping them to last longer.
 
To get the most benefit out of your next dermal filler treatment, the professionals at True Bliss Medical can provide you with all of the tools and education you need to achieve the best results. Call us today to book an appointment with our dermal fillers specialist. We serve clients from Verona NJ, Livingston NJ, West Orange NJ, Montclair NJ, Clifton NJ, Cedar Grove NJ, and Wayne NJ.