Permanent Makeup Specialist in Verona NJ
If you are looking to wake up with makeup that isn't going to cause you to break out in acne, or large pores, but makes your face look more youthful and radiate, then permanent makeup may be for you! We strive to offer the best permanent makeup services at True Bliss Medical. Contact us today or schedule an appointment online! Our med spa is located at 96 Pompton Ave. Suite 102, Verona, NJ 07044.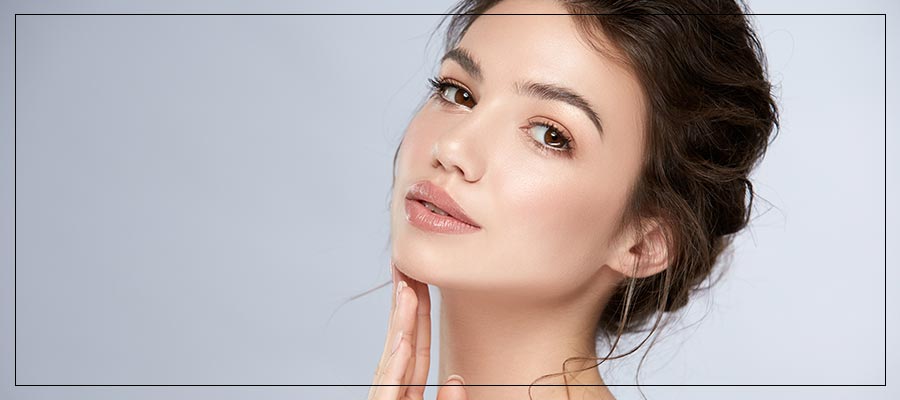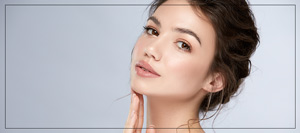 Table of Contents:
Permanent makeup – What is it?
How is permanent cosmetic procedures performed?
Who benefits from permanent makeup?
What type of permanent cosmetic procedures can be done?
Permanent makeup – What is it?

Permanent makeup is a perfect way for many to have their eyeliner, lipstick, eyebrows, scar camouflage and so much more. Permanent makeup is a great feature for anyone dealing with medical reasons that either do not allow them to apply makeup, or they struggle to, they have allergies, or you just want to wake up with beautiful makeup on.

Permanent makeup is also known as micropigmentation or cosmetic makeup which is done with a different cosmetic tool than what you would normally see when getting a tattoo completed. This tattoo uses a pen that contains iron oxide which deposits pigment into the skin to create the look of makeup.

Permanent makeup can mimic cosmetic looks from eyeliner, eyebrow makeup, or lipstick, which can darken and create the look of thicker eyebrows, longer lashes, or more defined and smooth lips. With scar camouflage, it can help scars appear like the rest of the skin.
How is permanent cosmetic procedures performed?


Permanent makeup is a specialized technique that is used to deposit pigment into the skin with the use of various tools, including coil machines, rotary or pen machines, and hand-held or non-machine type devices.

From the beginning, a consultation appointment will be booked before the actual appointment is completed. This is to review what you would like completed, show previous work that has been done on other clients to show what it may look like, and go over anything that you may need to know in regard to your upcoming appointment.

Once the appointment day is here, numbing cream will be applied to the area to help with the comfort of the appointment, application of the pigment will be applied to the treatment area. Once completed, a rundown on how to take care of the area will be provided. You will have to return for one or more follow-up visits will be necessary to evaluate the healing aspect of the work as well as the color of the pigment, and any touch-ups if required.
Who benefits from permanent makeup?


Everyone benefits from permanent makeup, whether you are male or female, you may be considered a great candidate for permanent makeup. There are a few medical conditions that make applying makeup a challenge, and why permanent makeup would be beneficial:

• Conditions that result in unsteady hands, some of these conditions include Parkinson's disease, multiple sclerosis, and severe arthritis
• Conditions that result in reduced eyesight like cataracts or macular degeneration
• Any disabilities which make applying makeup time-consuming, or difficult

Permanent makeup also is used as a procedure for medical conditions which may include:

• Follow-up after reconstructive facial surgery
• Thinning of the eyebrows which is due to aging, or other underlying medical conditions
• Deficiency of skin color due to a condition like vitiligo, which is where permanent makeup or skin camouflage
• Recreating the areola after breast surgery
• Permanent solution for individuals who have allergies and cannot handle temporary traditional makeup

Permanent makeup treatments also focus on clients who want permanent makeup for personal reasons, some of which include:

• Prefer not to apply makeup daily due to not enjoying it
• Like the look of fuller-looking and more defined eyebrows/eyelashes
• Coloured and more defined pout
• Scars to become camouflaged into the skin with permanent makeup
What type of permanent cosmetic procedures can be done?

At True Bliss Medical, we provide permanent makeup that can either be subtle or dramatic depending on what each client may be looking for, some of the types of permanent cosmetic procedures that can be provided include:

• Permanent eyebrows
• Permanent eyeliner (top and bottom)
• Permanent lip blushing
• Permanent eyelashes

If you are looking for a permanent cosmetics solution, contact True Bliss Medical today! We serve patients from Verona NJ, Livingston NJ, West Orange NJ, Montclair NJ, Clifton NJ, Cedar Grove NJ, and Wayne NJ.