Scalp Micropigmentation Specialist in Verona NJ
Scalp Micropigmentation offers the ability to camouflage, update, and provide confidence to our clients who want to cover up scars, or update their look with permanent makeup looks, whether it makes it easier for them to start the day. To learn more, visit us at True Bliss Medical for more information. Contact us today or schedule an appointment online! Our med spa is located at 96 Pompton Ave. Suite 102, Verona, NJ 07044.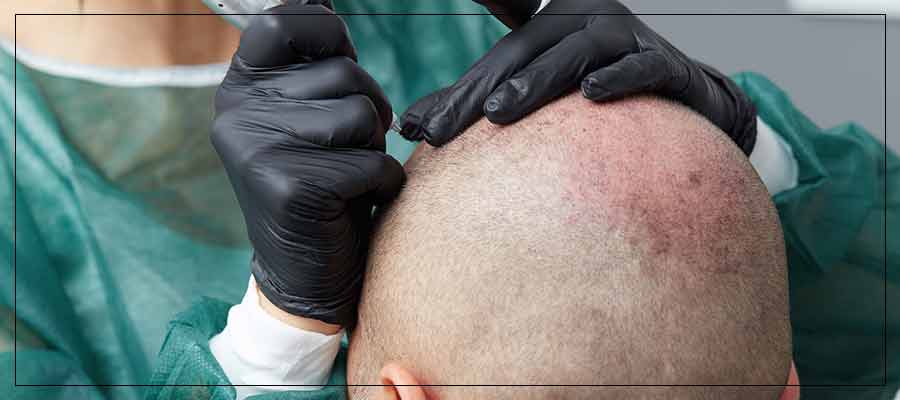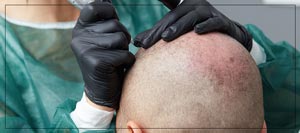 Table of Contents:
What is micropigmentation?
What are the benefits?
Who is a candidate for micropigmentation?
How do you prepare for the procedure?
What is micropigmentation?


Micropigmentation is also known as permanent makeup. Many of our clients enjoy getting micropigmentation to wake up with makeup already completed, and looking their best. As well, it is great for clients who may find applying makeup a physical challenge and want the benefit of not having to worry about it.

Micropigmentation can be completed on the eyebrows, eyelids, eyelashes, and lips. Other areas can be completed as well, these are just the most commonly treated areas that our patients have done. Other areas that micropigmentation can be used on include scar camouflage, which is to hide scars on the body, and restore lost color to areas of the skin.

A few considerations that will need to be included before treatment can begin are the number of treatments needed to complete the look, out-of-pocket expenses, and any complications that may arise based on the client's health history.

Some patients may need touch-up treatments or follow-up treatments to achieve the desired result they are wanting to see. The pigment does fade over time, additional treatments are a must to continue to maintain your look. If you want to know how often you would need to go back for touch-up treatments, call our clinic today.
What are the benefits?

Micropigmentation is beneficial for many groups of clients who are looking for either an easier start to the day, where they no longer have to think about applying makeup. For clients who struggle to apply makeup daily, but want to look like they have makeup. Clients may not be able to apply makeup for many reasons from allergies to disabilities. Or camouflaging scars that you otherwise hide with articles of clothing or your hair.

All of these are considered benefits depending on the individual you ask.
Who is a candidate for micropigmentation?


Anyone whether you are male or female may be a good candidate for micropigmentation. A few medical conditions that make applying or using makeup a challenge may be:

• Conditions that may result in unsteady hands, including severe arthritis, Parkinson's disease, or multiple sclerosis
• Conditions that result in reduced eyesight including macular degeneration, or cataracts
• Disabilities that make applying makeup difficult, or time-consuming

Micropigmentation can also be used as a treatment for some medical conditions which include:

• Reconstructive face surgery follow-up
• Thinning eyebrows due to aging or underlying medical conditions
• Lack of skin color due to vitiligo, can use micropigmentation as camouflage
• Recreation of an areola as a follow-up to breast surgery
• Permanent solution for clients who have allergies to temporary traditional makeup

Micropigmentation services also consider clients who want it done purely for personal reasons, including:

• Do not enjoy applying makeup daily
• Prefer the look of fuller-looking or more defined eyebrows/eyelashes
• Want a more defined or colored pout (lips)
• Want scars to be camouflaged or improved with micropigmentation pigment
How do you prepare for the procedure?


Usually, your specialist will reach out before your appointment to provide the before prep, this way you can be ready for the micropigmentation treatment. General before care for any micropigmentation appointment includes:

• Wash the treatment area with a gentle shampoo on the day of your procedure. Often baby shampoo is a good choice, as it is gentle and is not abrasive
• Ensure you do not use any products in the treatment area before the treatment
• You can use a moisturizer on the area to keep the skin hydrated
• Do not suntan, as you will want to avoid any sunburns or peeling of the skin

If you are interested in a micropigmentation appointment, and would like to know all of the treatment areas we provide micropigmentation to, contact True Bliss Medical today. We can't wait to hear from you! We serve patients from Verona NJ, Livingston NJ, West Orange NJ, Montclair NJ, Clifton NJ, Cedar Grove NJ, and Wayne NJ.