4 Questions to Ask About Microdermabrasion Facial
Microdermabrasion treatments use a minimally abrasive instrument to gently sand your skin, removing the thicker, uneven outer layer, and having many benefits. To learn more about the services True Bliss Medical offers, contact us today for more information or schedule an appointment online. Our med spa is located at 96 Pompton Ave. Suite 102, Verona, NJ 07044.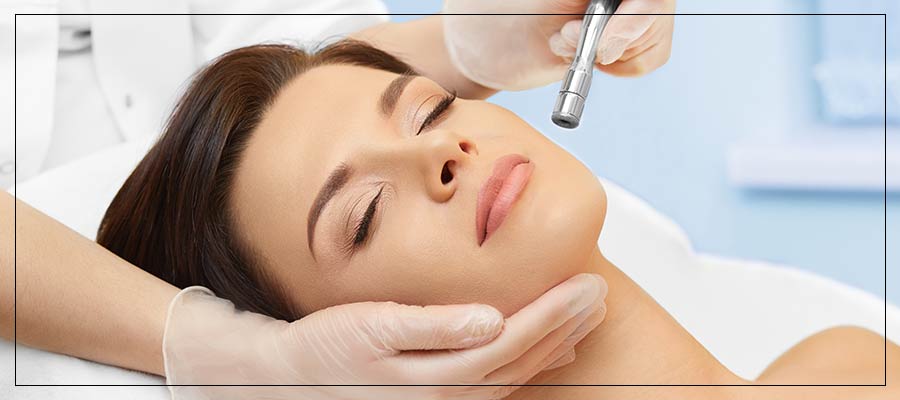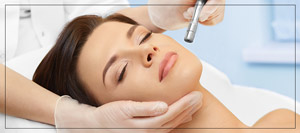 Table of Contents:
What is a microdermabrasion facial?
Is microdermabrasion good for your skin?
What are the benefits of microdermabrasion facials?
How much does it cost to get microdermabrasion treatment?
Microdermabrasion is a form of cosmetic resurfacing that uses a high-powered instrument to gently exfoliate the top layer of the skin, revealing younger-looking, smoother skin beneath. Microdermabrasion specialists use a variety of different exfoliating methods, including vacuum suction, microdermabrasion crystals, and microdermabrasion roller tine systems. All of these methods help to remove the top layer of the skin, revealing the healthier, more radiant appearance of the skin underneath. Microdermabrasion treatments have the added benefit of helping to improve the appearance of fine lines and wrinkles, as well as reducing the appearance of textural irregularities.
What is a microdermabrasion facial?


Microdermabrasion, also called microderm, is a facial exfoliation treatment that uses fine crystals, clear crystals, or small scrubs to gently remove surface skin cells. It is a great way to exfoliate and improve the appearance of the skin, and can also address a variety of skin concerns, including acne, wrinkles, and large pores. Microdermabrasion can achieve smooth, healthy-looking skin without having to undergo a surgical procedure, and is also known to reduce the appearance of blemishes and scars, improving the general complexion of the skin. It is often used as a preventative measure to keep the skin looking young and healthy. To further enhance results, it may be used in combination with other skin treatments, such as chemical peels or lasers.
Is microdermabrasion good for your skin?


Yes, microdermabrasion is good for the skin and can provide many benefits. However, it is not recommended for everyone, including those who:

• Are experiencing an active skin infection
• Are experiencing an active acne breakout
• Have rosacea or telangiectasias
• Scar easily
• Are prone to hypertrophic or keloid scarring
What are the benefits of microdermabrasion facials?


Microdermabrasion provides a number of benefits, including:

• Controls Acne — Because microdermabrasion unclogs pores, it reduces acne breakouts caused by dead skin cells and sebum (oil) that plug up these pores.

• Smooths Fine Lines and Wrinkles — Microdermabrasion treatments stimulate a process known as neocollagenesis, the production of new collagen. This boost in collagen production increases skin health, reducing wrinkles and fine lines.

• Treats Hyperpigmentation — a condition in which patches of skin appear darker than the surrounding skin, hyperpigmentation is typically caused by an increase in melanin production, which is often the result of acne, inflammation, or sun damage. -Microdermabrasion regulates melanin production, reducing the appearance of discolored patches of skin.

• Decreases Visibility of Acne Scars — by stimulating an increase in collagen production, microdermabrasion treats acne scars.

• Shrinks Pores — several conditions can cause pores to become enlarged, such as acne, photodamage, collagen loss, or excess sebum buildup. Microdermabrasion reduces the visibility of large pores, as well as the chances of them becoming clogged in the future.
 
In addition, microdermabrasion also provides the following benefits:

• Reduces the appearance of stretch marks
• Enhances transdermal absorption
• Enhances the efficacy of other cosmetic procedures
How much does it cost to get microdermabrasion treatment?


The cost of a microdermabrasion treatment is different in every situation and varies based on several factors, such as:

• The condition being treated
• The severity of the condition being treated
• The geographic location of the clinic
• The clinician's expertise
 
Although the cost is dependent upon the aforementioned factors, the average microdermabrasion treatment costs around $150 to $200, according to the American Society of Plastic Surgeons.
 
If you desire younger-looking, healthy skin, come to True Bliss Medical today! Our clinicians are experienced at performing microdermabrasion and can help you achieve a rejuvenated complexion. Call us today to book an appointment with our microdermabrasion specialist. We serve clients from Verona NJ, Livingston NJ, West Orange NJ, Montclair NJ, Clifton NJ, Cedar Grove NJ, and Wayne NJ.