Lip Blushing Specialist in Verona NJ
Lip blush enhances your lips with a healthy youthful tint, come to True Bliss Medical for more information. We can help you achieve your aesthetic goals. Contact us today or schedule an appointment online! Our med spa is located at 96 Pompton Ave. Suite 102, Verona, NJ 07044.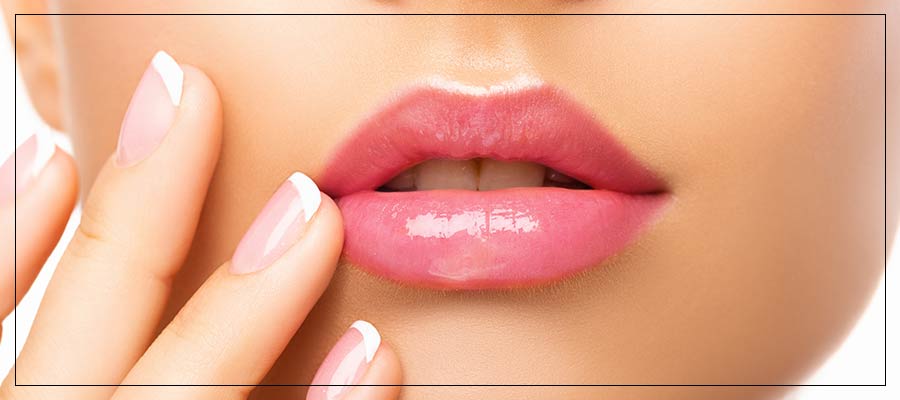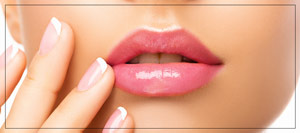 Table of Contents:
What is lip blushing?
What are the benefits of lip blushing?
How to prepare for it?
What to expect?
Lip blush
What is lip blushing?


Lip blushing is known as a semi-permanent cosmetic procedure that uses small needles to deposit pigments into the lips to achieve different colored lips. Many have heard the term lip tattooing, lip blushing is the same concept, with a more cosmetic enhancement than the traditional art of tattooing. Lip blushing focuses on changing the color as well as the shape of the client's lips, by making the lips look more appealing and younger.

All of our lips are different, not one beauty standard targets all. However, many want to change the appearance of their lips, as well as their color, and if that is true for you as well, lip blushing may be the right treatment for you!

There are some aspects of the lip blushing treatment that should be considered before booking your appointment, including:

• Pain tolerance
• Budget
• Side effects
What are the benefits of lip blushing?


Lip blushing provides not only a barely-there beautiful blush that provides a lifetime of beauty with touch-ups, as well as other perks including:

• Long-lasting lip color
• Pigment is increased for pale and aging lips
• Lip blushing provides customized lip shades
• Fuller-looking lips without lip injections or surgery
• Enhancing client's lip symmetry
• Color corrects any scars or uneven pigment in the lips

Lip blushing provides instant benefits, which is why it is such a popular service. Lip blushing was created to enhance one's features and provide a more youthful look.
How to prepare for it?


To prepare for your lip-blushing appointment, there are a few general tips to follow. Our specialists may provide a more in-depth list, until then, this list works as well:

• Do not take any over-the-counter pills like ibuprofen, aspirin, vitamin E, fish oils, niacin
• Do not drink alcohol at least 48 hours in advance
• Do not take any prescription medication for blood thinners at least 48 hours before and after the treatment
• Do not wear vitamin A skincare products
• Do not use any AHA skincare products
• Do not get laser or electrolysis treatment completed on or around the area a week before the appointment
• Do not get Botox or dermal fillers on or around the treatment area a week before the appointment
• Plan any trips or events 14 days minimum after the treatment.
• Do not go through with any cosmetic treatments including dermabrasion, chemical peels, mesotherapy, or other intense treatment options
• If you have been on Accutane previously, ensure you have been off of it for at least a year
• Avoid any sun exposure, natural or artificial
• If you have a specific lip color you love, bring it with you to color match
What to expect?


Lip blushing has similarities to lip tattooing, similarities include:

• Specialist will numb the lips; this is done so the client feels less or no pain or discomfort during the treatment
• While the numbing agent is taking effect, the specialist will review the desired lip shape and lip tone (color) you are wanting, as well as other sketches that will need approval before starting the treatment
• The specialist will then begin once the numbing cream has taken effect, and insert a natural-looking pigment that was approved by both of you into the lips using the small applicator which has micro needling attached to help deliver the pigment. The pigment will need to be applied in multiple layers to help create a more even tone
• The entire treatment will take between 1-3 hours to complete

Aspects that differentiate lip blushing from lip tattooing:

• Lip blushing uses a unique shading technique, as well as a pixelating technique to create the beautiful blushed lips
• Each shade is customized to each client's tone
• Healing can take around 5 to 10 days
• Lip blushing can last up to 2 years before it will need to be retouched

Lip blushing is a semi-permanent treatment, what this means is the treatment will need to be touched up every few years to maintain the beautiful results you've come to love. This is due to the client's sun exposure, smoking, and frequent natural lip exfoliation that can occur which makes the pigment fade faster.

Visit True Bliss Medical for more information. We serve patients from Verona NJ, Livingston NJ, West Orange NJ, Montclair NJ, Clifton NJ, Cedar Grove NJ, and Wayne NJ.
Lip blush


Lip Blushing enhances your lips by depositing colored pigment into the lips. It restores lost pigmentation with a healthy youthful-looking tint. You will have a natural-looking boost of color for everyday wear without the smudge or fade.

There is a variety of pigment colors available. During your consultation we will be able to pick the color that best matches you.

Procedure Length: 3 Hours
Price: $600