Functional Medicine Clinic in Verona, NJ
Functional medicine is a method to identify the root cause of health problems and treat the person, not just the symptoms, to promote a full recovery. True Bliss Medical proudly offers functional medicine services. To learn more about the services we offer, contact us today for more information or schedule an appointment online. Our med spa is located at 96 Pompton Ave. Suite 102, Verona, NJ 07044.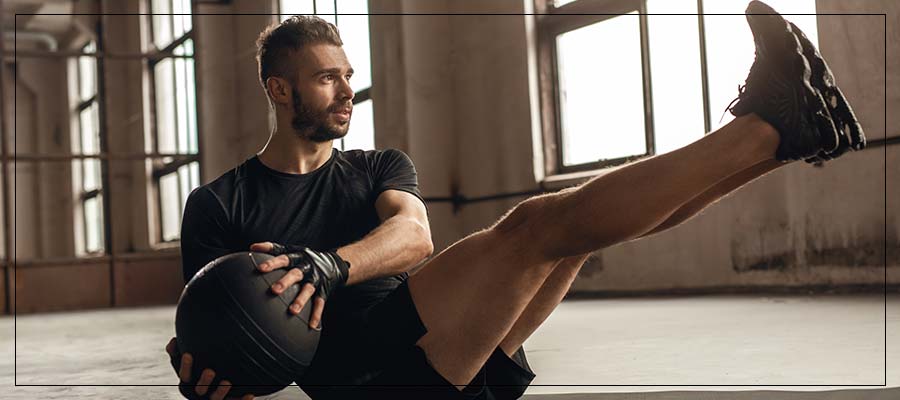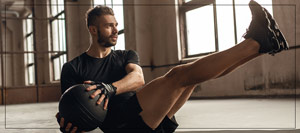 Table of Contents:
What is functional medicine?
What does a functional medicine doctor do?
What conditions does a functional medicine doctor treat?
What are some common reasons to see a functional medicine doctor?
Functional medicine uses a holistic approach to health, taking into consideration the many complex interrelated aspects of a patient's health. This includes environmental, social, mental, physical, and psychological factors, as every aspect of a patient's life has an effect on their health. Functional medicine doctors understand the importance of treating patients as a whole and not just as their symptoms. This approach makes an astounding difference in the results of treatment and patient satisfaction.
What is functional medicine?


Functional medicine is a science-based, integrative approach to health. The goal is to identify and treat the root cause of symptoms. Our approach combines modern and traditional medicine, emphasizing the importance of diet and lifestyle in overall health.
 
The purpose of restorative medicine is to promote optimal function, repair, and ultimately improved quality of life. Whenever possible, we aim to address imbalances and metabolic dysfunction before the criteria for a diagnosis has been met, which will lead to more profound corrections and long-term improvements.
 
Instead of focusing on diseases, this approach focuses on patients. Those practicing functional medicine view the body holistically as an interconnected system of interdependent functional systems that interact dynamically with their environment. By promoting optimal function, repairing cell damage, and improving overall health, functional medicine aims to improve quality of life.
 
The treatment plan is individualized based on the needs of the patient. Getting to wellness goals requires active participation on the part of patients.

What does a functional medicine doctor do?


Functional Medicine focuses on identifying and resolving diseases' root causes using systems biology. Each person is unique and should have a medical plan that is custom fit to their requirements, which is why functional medicine clinics take a holistic approach to understanding who you are.
 
A functional medicine clinic finds out why you have an ailment, and restores what's not functioning properly, instead of prescribing drugs to cure it.
 
Investigative and evidence-based medicine is at the core of functional medicine. In order to diagnose subtle dysfunctions or imbalances, functional medicine doctors use cutting-edge diagnostic tools and laboratory testing. The overt disease is the focus of most conventional medicine investigations.
 
To preserve health and vitality, functional medicine goes beyond diagnosing overt diseases. For the restoration of proper function and balance, nutritional therapy, herbal medicine, nutritional supplements, stress management techniques, detoxification assistance, lifestyle modifications, and prescription medications are all used.

Functional medicine integrates traditional western medicine with what is sometimes called "integrative" or "alternative" medicine. Functional Medicine practitioners evaluate how cells function, repair, and maintain themselves.

What conditions does a functional medicine doctor treat?


Chronic illness and disease can be treated effectively with functional medicine. Treatment and care are needed for patients who experience persistent symptoms. It may be difficult for them to live a normal life due to the nature of their condition.
 
By using functional medicine, chronic diseases can be identified at their root causes. On the other hand, traditional medicine tends to focus solely on treating the disease itself. You can manage your symptoms using this approach, but any underlying problems will not be resolved.
 
Chronic conditions such as arthritis, cancer, asthma, Alzheimer's disease, and heart and lung disease can benefit from functional medicine. Functional medicine may also aid in the treatment of migraines, diabetes, schizophrenia, post-traumatic stress disorder, Parkinson's disease, and more.
What are some common reasons to see a functional medicine doctor?


Despite the best efforts of the traditional medical system, not all diseases and illnesses can be treated by it. Those who utilize this conventional method may be dissatisfied with the results and information that they receive. By treating the root cause of your illness holistically, functional medicine can provide you with holistic care.
 
Traditional medicine doctors will not always be able to provide positive results for everyone. Consider functional medicine if you haven't improved after receiving traditional treatments.
 
Surgical procedures and other invasive procedures may be required by conventional medicine. Medications may also be recommended by your doctor to address your condition. For many patients, these options can be overwhelming and costly.
 
When you open yourself up to holistic, functional medicine, you can take charge of your health.
 
Call or book an appointment with True Bliss Medical to find out how functional medicine can help you experience its many benefits. We serve clients from Verona NJ, Livingston NJ, West Orange NJ, Montclair NJ, Clifton NJ, Cedar Grove NJ, and Wayne NJ.